Easter is just around the corner and brands are already planning their next marketing strategy. If you're looking for ideas, this is your lucky day. Here are some marketing tips you can follow to make the most of the holiday period:
1. Increase your sales with Easter promotions
Everybody knows that each holiday means a new shopping season. In order to boost sales, it's important to start offering seasonal sales or promotions weeks ahead of the special day. This will remind your audience that Easter is nearer than they thought and will give them time to plan gifts for family or friends.
Another idea is to offer Easter-themed bundle packages to customers. Bringing selected products together and creating a special package can come in handy for people looking for holiday-related gifts.
2. Prepare your website for Easter celebrations
The most obvious tip is to decorate your website for Easter using appropriately themed design elements to create a holiday mood and increase your audience's buying motivations.
You can also use eye-catching CTAs on your site and in newsletters to promote certain products and offer special coupons, in-store surprises and limited offers. The latter is a good strategy to boost sales revenue in a short period.
3. Leverage your email marketing strategy
Speaking of newsletters, email marketing is also a very handy tool to use during this period.
You can read more about the benefits of email marketing here, but the headline is that it helps you to reach your audience in a more personalized way and is a great way to increase engagement.
You can use newsletters to contact your most loyal customers, sending them Easter greetings and offering them exclusive prices and promotions. Holiday-themed images, appealing CTAs and interactive elements will further take your newsletter game to the next level.
4. Don't forget social media!
Another key strategy to boost your sales during the holidays is, of course, using social media.
One of the most important features of social media is the ability to interact with your audience. This can provide multiple options for promotion and create a more intimate and engaging relationship with customers.
For instance, you could run an online Easter egg hunt or other contests or giveaways, encouraging your users to leave comments, use special hashtags and follow your accounts. This will create user-generated content, which will give you a boost in reach, followers and engagement and, therefore, increase brand awareness.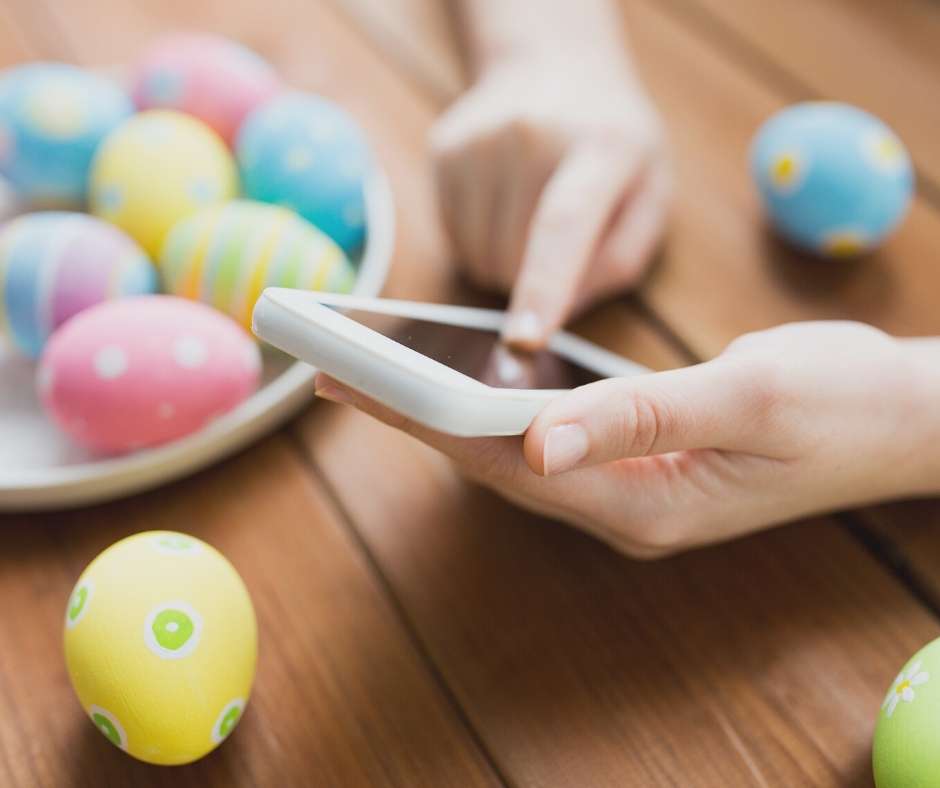 5. Paid advertising
The final tip we suggest is not to shy away from paid advertising. While the previous recommendations are very effective, paid ads can also bring an extra boost in holiday-related revenue.
Doing extensive keyword research and using Easter images and video creatives in your campaigns will help target and bring the right customers to your website.
Easter holidays are the perfect time to craft your creative side and build effective strategies to increase income. Now you're more than ready to work on your marketing plan!
How can I use social media for Easter promotions?

Social media can give you a wide range of options to leverage your audience and increase your engagement. Interacting with followers is crucial, so hosting events such as contests and competitions will help you increase your reach.
What kind of promotions can I offer for Easter?

Seasonal holidays are always a good opportunity to attract customers with new promotions. You can offer special promotions such as bundle packages, exclusive prices, coupons, and limited-time offers.