Despite the convulsive days that people and markets are currently going through, we have good news. 45.12% of the world's population owns a smartphone. This translates into 3.5 million smartphone users across the world that keep downloading and using apps. Moreover, app usage and smartphone penetration are still growing at a steady rate, without any signs of slowing down in the near future. In fact, according to eMarketer, worldwide mobile ad spending will hit $402 billion in 2023. Are you going to miss the mobile in-app opportunity?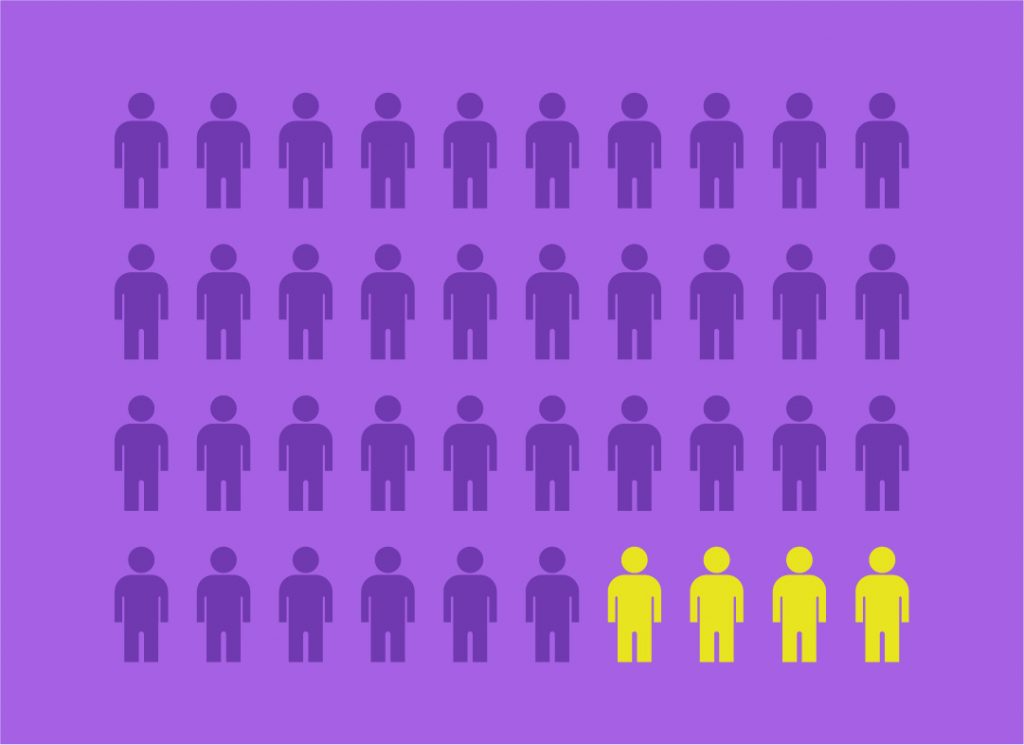 That the average number of apps used continues to increase is excellent news. App users visit, on average, 3 times more pages per session than mobile web users. This means that the engagement rate is higher in-app compared to mobile web. This is mainly because the mobile app user experience is superior to mobile web for content and for advertising. In fact, eMarketer predicts this year 85% of mobile ad dollars will be spent on mobile in-app inventory and many US media buyers are already shifting their spend.

Here are some facts
In the US, the average American checks their phone every 12 minutes. 10% of people do it once every four minutes and 90% of mobile time is spent on apps. These are powerful reasons for in-app advertising to keep growing. In fact, eMarketer estimated that it reached $77 billion in the US over the past year.
Mobile apps are expected to generate $189 billion in revenue by 2020.
The Apple App Store has 2.2 million apps available for download.
There are 2.8 million apps available for download on the Google Play Store.
21% of Millennials open an app 50+ times per day.
49% of people open an app 11+ times each day.
57% of all digital media usage comes from mobile apps.
The average smartphone owner uses 30 apps each month.

Improving viewability and transparency
App-ads.txt and in-app header bidding, as well as the IAB's Open Measurement SDK, improved viewability and transparency, key issues in the industry. These initiatives, that took place in 2019, along with the upcoming roll out of 5G this year, will certainly boost in-app mobile ads.
Also the market now includes video, outstream, and native formats. They all improve experience, since the ads can tap into the native features of smartphones. This level of innovation and the ability of in-app advertising to leverage device-IDs are important factors. Why? Because they allow a higher level of personalization and targeting accuracy.
These are all factors that clearly contribute to the changes that we are currently experiencing. The best example is probably the retail industry. The cookie restrictions in web environments are increasingly pushing marketers and advertisers toward in-app advertising. Restrictions are triggering evolution.
Speeding up the shift from online to offline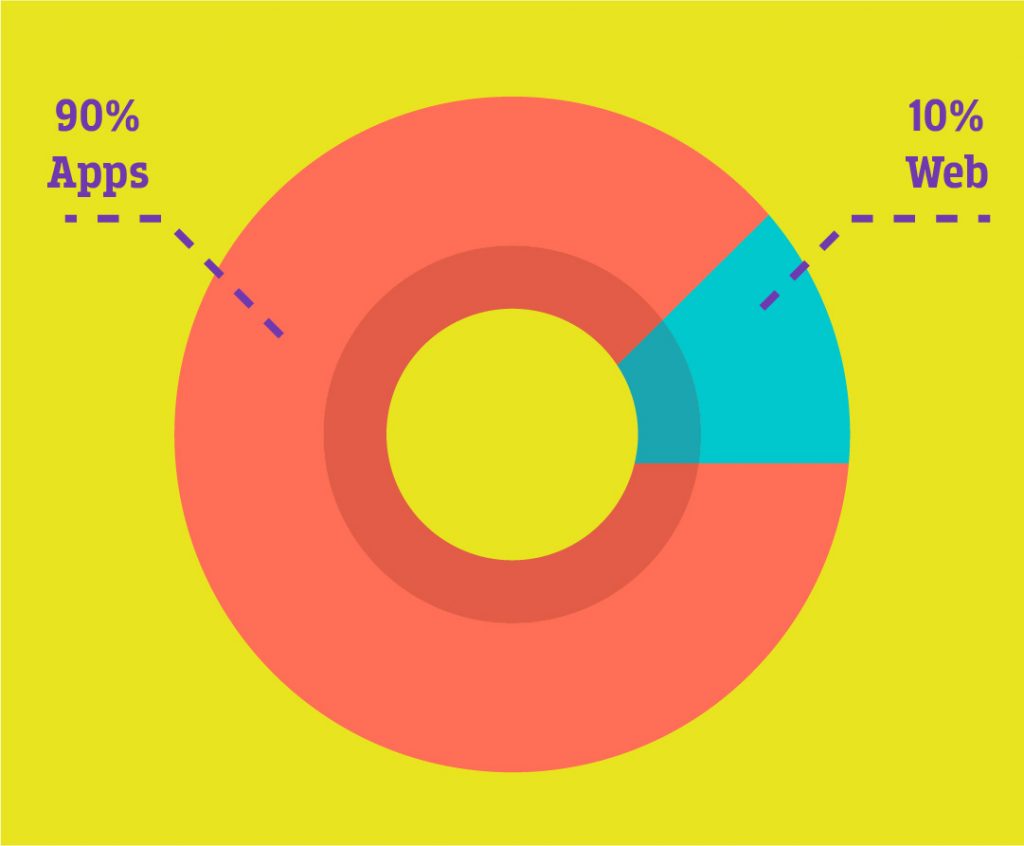 Coronavirus might speed up this shift from offline to online too. Also it might reinforce the role of in-app advertising and therefore, its growth. Since mobile apps are basically immune to ad blocking, this type of advertising presents many advantages.
The average US consumer spends more than three hours a day on mobile apps. Also, more than 42 minutes with mobile video. These are good reasons for budgets in video advertising to shift away from web browsers to in-app.
OTT video is here to stay
However this is a trend worldwide. Over 2B users will watch videos on mobile devices (mostly in-app). According to several researches, mobile video is expected to represent 79% of mobile data traffic by 2022.
Forecasts predict an imparable growth of OTT video. Also of gaming and now, pushed by coronavirus, e-commerce, delivery services and utility too. The industry is still working on issues like the recent restrictions regarding data privacy. However, advertisers should not miss the in-app opportunity.
Why is mobile in-app advertising important?

Almost 60% of digital media usage comes from mobile apps, this provides a great opportunity to advertise to a large part of the population.
What are some in-app mobile trends?

Gaming, OTT video and better viewability and transparency are some of the trends that have increased in popularity during the pandemic.