Technology and culture are constantly adapting and changing so it pays to keep an eye on what's happening in the latest marketing trends. Here's a round-up to consider:
AI and machine learning
The success of ChatGPT and other AI tech has increased interest in an already rapidly-growing sector. You can read a more in-depth article on the benefits of AI here, but the headline is that AI is already at work writing copy and automating many routine marketing tasks such as email marketing or lead scoring.
In a very short time, we'll start to see AI being used to personalize content and optimize ad campaigns by quickly processing huge amounts of client data. Indeed, Gartner research shows that 84% of digital marketing leaders believe that AI enhances their efforts in these ways.
The rise of business intelligence (BI)
The intended phase-out of third-party cookies and increasing attention on personal data protection mean that marketers will have to work smarter with the data they have – primarily first-party data collected on their platforms. Detailed and sophisticated analysis of data to deliver actionable strategy is not only a marketing trend, but the future of the industry.
You can read more about BI here, but the key takeaway is that it is a combination of business analytics, data mining, visualization, tools, infrastructure and best practices to make efficient, data-driven decisions. It may require investment in software and in personnel to manage the data, or you can work with a partner like Bucksense to provide your data-driven marketing strategy.
Marketing automation
The fruit of AI and BI is marketing automation. You can read more about it here, but the bottom line is: a marketing plan that works for everyone doesn't work anymore. Audiences are more segmented, personalization is key and customization is essential. That takes a lot of time and effort, which is where automation comes in.
Marketing automation tools in conjunction with AI and BI can help marketing teams to send emails, to manage onsite marketing according to customer behavior (e.g. relevant pop-ups), to manage posting schedules with social media or other content, and even to nurture leads or assist sales. Time saved in time-consuming or repetitive tasks can instead be used on more creative, human-centric activities.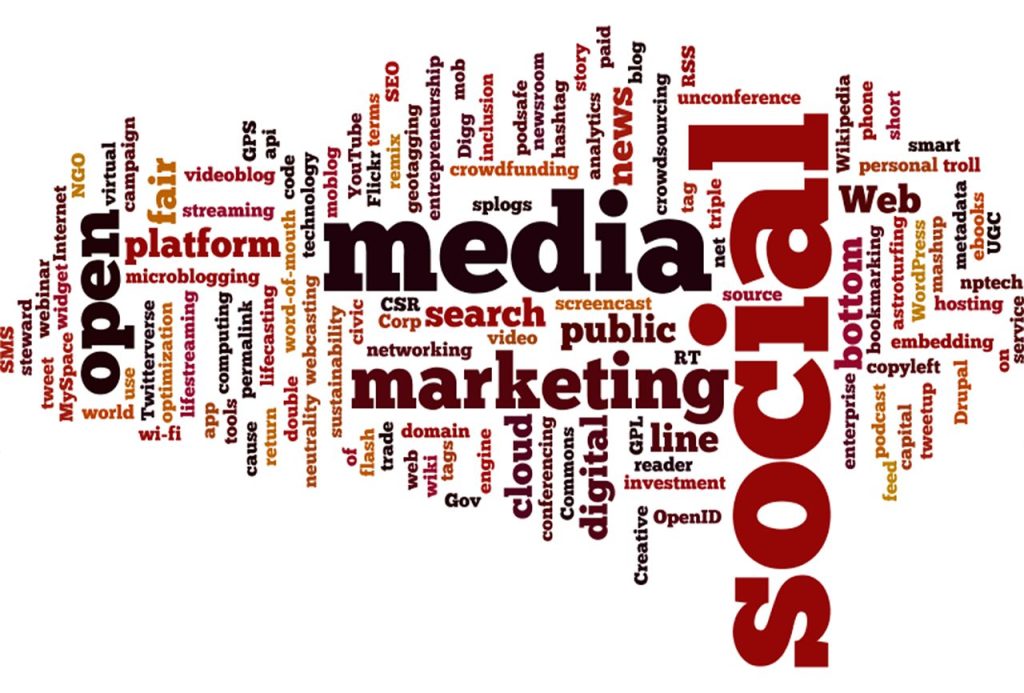 Data value
As mentioned, the future lack of third-party data means first-party data is becoming the most important data for marketers. You may already have a lot, but more and better data will improve your results. We're looking at an actual data economy where consumers know that their personal details are important and require something in return.
Marketers therefore need to source as much good-quality first-party data as possible while also providing value. Creating strong brand communication with consumers encourages them to give more data. For example, you could ask questions on social media, run a fun quiz, set a competition, request user-generated content or even do live events to gather good data.
The trick is to make it easier for consumers to give you the data you need and which they recognise as a fair exchange because it results in appealing offers and better brand experience. Which leads us to . . .
Greater personalization
One of the outcomes of social media has been the greater personalization of marketing messaging. The days of broadcasting a message to a huge generic audience are becoming outdated as marketing trends lean more towards interaction, dialogue and two-way communication with highly segmented audiences.
Another factor driving personalization is skepticism among younger audiences such as Gen Z towards traditional advertising and concepts of brand. Increasingly, customers want to feel that they are being heard and that brands respect their concerns on such issues as climate change or LGBT+ rights. They also want their loyalty to be recognised. An Accenture study showed that 91% of consumers are more likely to use brands that provide relevant offers and recommendations.
Improved customer experience (CX)
All of the above points lead to this. According to Metrigy, 65% of businesses aim to boost technology spending with the aim of improving customer experience. In practice, CX means simplifying platforms, tools, and other user interfaces as much as possible to make it easier for customers to get what they need.
Not only this, but additional tools such as AI-powered chatbots, virtual reality (VR) and augmented reality (VR) can make the customer experience more effective, engaging and pleasurable. Want to know how your new hat or dress will look? Use a virtual changing room to see yourself wearing the new items! Have questions about the functionality of a new TV? Talk to the chatbot for quick answers.
According to Hubspot, 67% of consumers expect customer service to be faster and 36% of companies now deliver customer feedback in real-time.
In-house no-code
No-code and low-code platforms allow marketers to create campaigns using simple visual interface software development tools without the need for advanced coding skills or technical expertise. This is especially useful for in-house teams who need to react quickly to market conditions or experiment with new ideas without running up excessive costs.
Use cases include eCommerce apps, which are typically complicated by details such as location, currency, time zones, inventory levels, payment and tracking. Social apps and file management tools can also be created with no-code or low-code tech. Gartner has reported that 70% of newly built enterprise apps will use low-code or no-code by 2025,
Omnichannel marketing trends
So you're thinking about buying some shorts. It's summer and last year your favorite white shorts had a fatal encounter with a glass of burgundy. Omnichannel marketing means that you'll start to find your new shorts on social media, in the online store and potentially in an email that offers you a discount on shorts.
In essence, omnichannel marketing creates a consistent and integrated shopping experience across all of a brand's sales touchpoints, whether physical retail stores, events, on mobile or via eCommerce. It also leverages data and analytics to automatically monitor consumer habits and maintain consistency across the brand.
Marketing trends – in conclusion
All of these points highlight the greater sophistication of the current marketing landscape. Customers expect more, while data becomes potentially more difficult to source. The answers lie in choosing the right tools and partners to focus efforts where they will gain the best results. Tech can do a lot of the work, but savvy marketing strategy will win the day.