You have probably heard them a thousand times, but maybe you are not quite sure about the meaning of these magical words: business intelligence (BI).
Today we are going to clear all your doubts. What is business intelligence, why is it so important and how can you use it in a successful way? Keep reading.
What is business intelligence?
Business intelligence is the combination of data, technology, human talent and experience to make efficient, data-driven decisions.
In other words, business intelligence refers to everything, from technology to strategies and practices, that helps organizations collect, analyze, integrate, and present data and information in a way that it's useful to improve business performance.
The main goal is to generate knowledge and information. However, relying only on data is not the solution, since having a big, unorganized amount of it can do more harm than good.
So, what other sources can we use in BI?
While data is the main ingredient in business intelligence, it's not the only one. To understand your business as a whole, you need to find information that comes from every inch of your organization like CRM, marketing, finance, social media, operations, etc.
If you only take data from one or a few of your sources, you will have a partial view of your business and the information generated will not be reliable.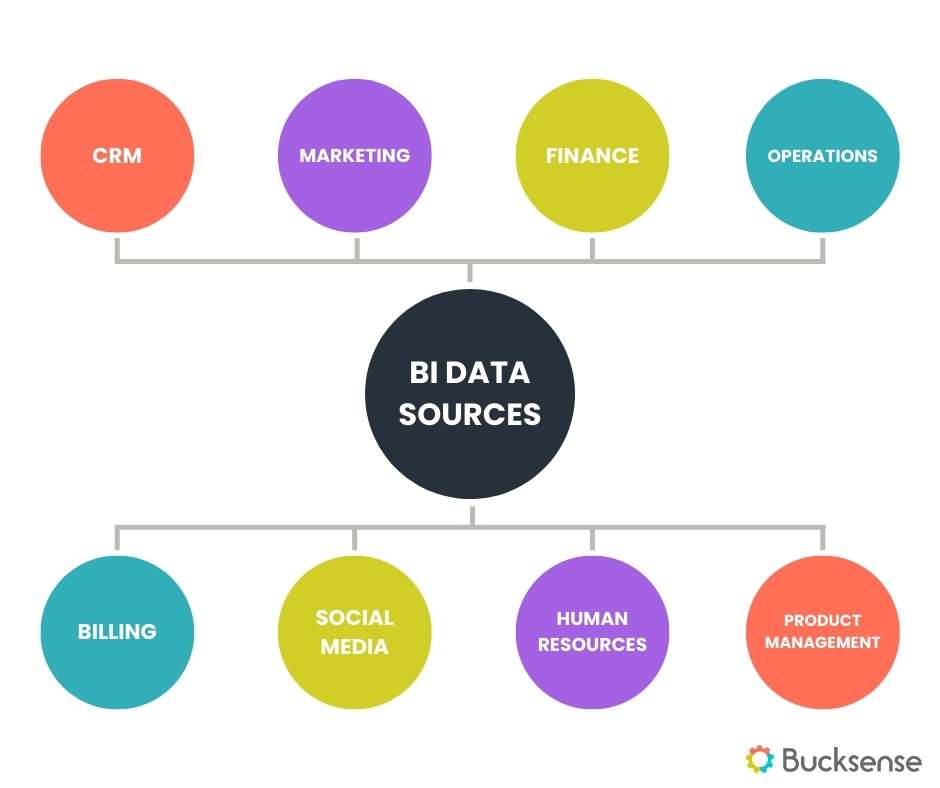 Why is BI so important?
The answer to that question is extremely simple: it helps companies be more knowledgeable about their business and make better decisions. After all, every decision should be supported by facts or at least some kind of logic.
Organizations use business intelligence to gather relevant data and work with them in a way that they can identify important facts. Those facts are going to be the basis of their further decisions. In other words: they will guide organizations towards their goals.
Making data-driven decisions is not so much about collecting data as it is about understanding what's useful and how. If this is still too vague, take a look at a list of things business intelligence can do for your business.
Turn data into useful info that can be used to modify or implement strategic plans.
Help identify which business areas need improvement or changes.
Help understand where and how to allocate resources to meet your goals and increase ROI.
Improve your understanding of consumer behavior and optimize your services and products accordingly.
Take your marketing and sales strategy to another level.
Improve productivity by optimizing data analysis and interpretation.
Gain competitive intelligence.
But, how can you use BI tools successfully?
There are three factors that can help you use business intelligence effectively and transform your plain data into useful information: technology, human talent and expertise.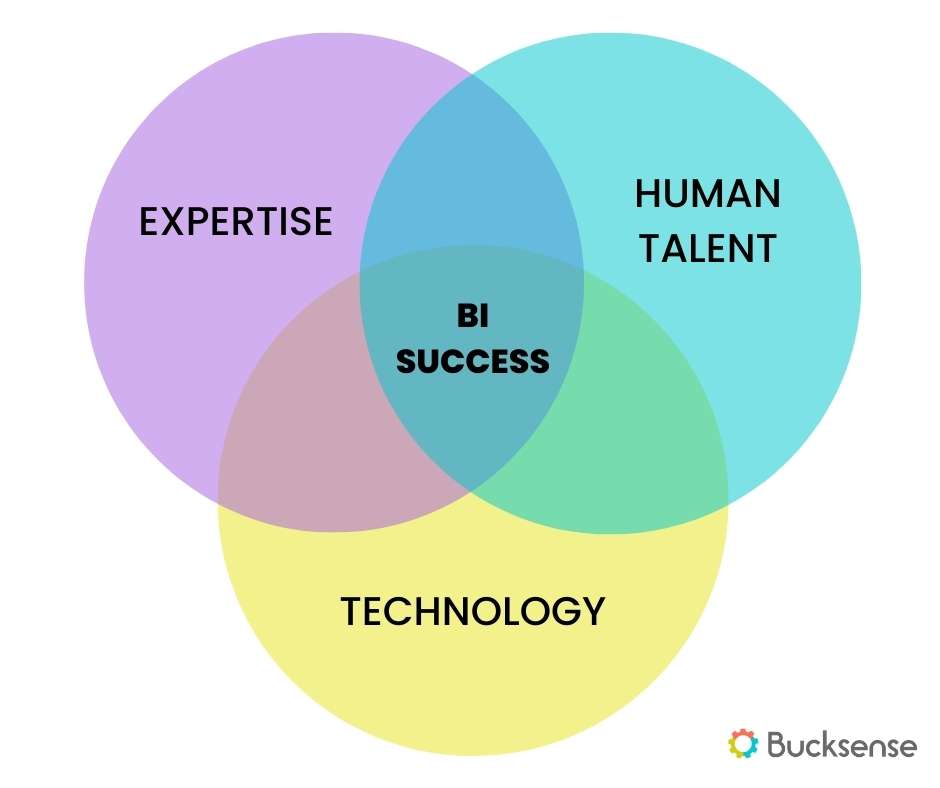 Technology
Choosing the right platforms is one of the most important aspects of creating strong and effective business intelligence. Technology will be the one aspect that will allow you to visualize your data and check the right metrics you need for your business strategy.
In addition, it will also allow you to connect the different sources of data, like your PPC and SEO data, which uses the same metrics, or your marketing data with your sales results. This way of mixing your data in your business intelligence platforms will create synergies that will make you understand your data in a better way.
Human talent
Business intelligence platforms will be of no use if there are no people who use them. Determining what kind of platform you use, how they work or how they're maintained is a job that must be done, and that's why the human factor is of great importance as well.
And, what if you want to build your own business intelligence platform but you don't have the knowledge to do so? Then, you'll need to hire people with the right technical skills and with a deep data science background.
Whether it's an employee or a partner, it's important to make an effort to understand each other and combine both points of view. If not, the efforts can result in a platform that it's either too technical, or that doesn't include enough data nor have the right calculations or flows, making it incomplete and inadequate to use.
Which leads us to the next and last factor…
Expertise
Many times, business intelligence tools are not exactly what you'd call intuitive. Knowing the theory and doing the work are two different things. That's why, working with big amounts of data from several different sources is something that needs certain expertise.
After all, each platform has its own way of working. Take Google for example with their PPC, SEO, Analytics or Youtube platforms. Or social media; each one has a different algorithm and rules like, for instance, Facebook, Facebook Ads, Instagram, Instagram for business, TikTok, etc.
For this reason, taking the time to understand the complexities and standards of each business intelligence platform is crucial.

Using business intelligence to improve efficiency
We know that dealing with great amounts of data at the same time can be pretty overwhelming. That's why, creating a balance and harmony between the multiple data sources is essential to increase efficiency.
Let's see an example.
We know that PPC and SEO strategies are based on keywords, making them the main metric in these strategies. That's why, with the same information gathered about these keywords in a single business intelligence platform, we can answer questions such as whether we can determine if a keyword is more competitive than other, if there's long tail opportunities or if a certain keyword is performing well, all of them valid for both strategies.
However, PPC and SEO experts use different tools to analyze the same situation. That's why a great business intelligence platform would unify both sources of data, allowing both teams to use the same tool to reach their own conclusions and increase efficiency.
Business intelligence is a great way to manage information across different departments in a unified way, and this often translates into a better way to use time and resources, and increase efficiency and productivity.
You'll find more information about data-driven strategy here. Click here if you'd like to know more about using business intelligence successfully.
What is business intelligence?

Business Intelligence is the combination of technology, strategies and practices that allow companies to make data-driven decisions and improve their business performance.
What is the main goal of business intelligence?

The main goal of business intelligence is to gain knowledge about your own business, both internally and externally, and making better decisions.