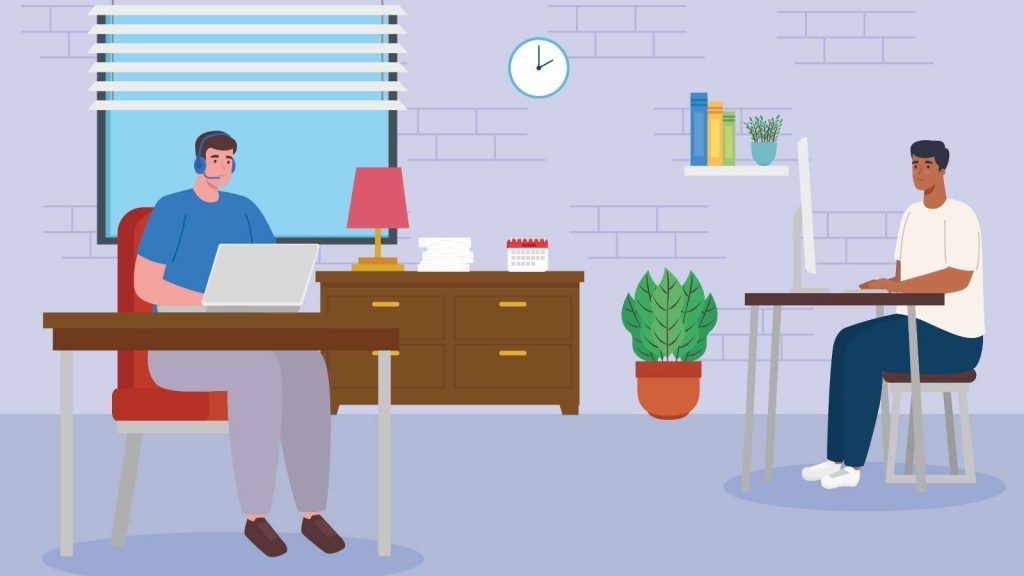 Have you ever used collaborative softwares or collaboration tools in your business?
Not sure what they are? According to Wikipedia:
A collaboration tool helps people to collaborate. The purpose of a collaboration tool is to support a group of two or more individuals to accomplish a common goal or objective. Collaboration tools can be either of a non-technological nature such as paper, flipcharts, post-it, notes or whiteboards. They can also include software tools and applications such as collaborative tools.

(Wikipedia)
We are predominantly social animals and we know that, if an individual can do great things alone, an excellent job is the result of the union of two or more people. Success is real only when shared.
In this article we will focus our attention on collaborative tools, starting with their definition.
Quoting again Wikipedia:
A collaborative software or groupware is application software designed to help people working on a common task to attain their goals. One of the earliest definitions of groupware is "intentional group processes plus software to support them.
Covid has completely changed the way we work and remote working has come to stay.
Today many teams are working completely remotely, even from different areas of the same city. Also in different countries or continents. So, the use of collaborative softwares is becoming an important instrument to maintain under control all the steps of a project. But, why are these softwares so useful?
According to our experience working remotely with teams in other countries, we have selected for you the most important reasons:
Collaborative softwares improve productivity
No matter if your team is working remotely or not, if they are in the same city or country; collaborative softwares will help to manage all the steps of your work and they will improve productivity.
According to a study of the platform goremotely.com, online collaboration tools and digital workplaces can increase productivity by up to 30%.
All in one place
You don't have to search files and documents in your laptop or in emails. With the help of collaborative tools you and your team will have all the documents in one place and you won't lose anything in the making of.
Collaborative softwares reduce emails
Are you tired of so many unnecessary emails? Collaborative softwares will help you to reduce the amount of unnecessary emails.
Reduce the amount of meetings
Are you also tired of so many long and unnecessary meetings? With collaborative softwares you could limitate the number of meetings, because each one of the team can check the workflows and the steps of the process in online softwares.
Collaborative softwares will help you to follow your projects step by step
Collaborative softwares will help you to follow every step of your projects and make sure you succeed on every phase, without delays or misunderstandings.
The most common collaborative tools
What are the most efficient and useful collaborative softwares?
If you check on the web, you can find a lot, some are online and free, some are payment tools. We suggest these 5 because they are intuitive, online and pretty easy to use:
Google Workspace
Microsoft 365
Slack
Asana (yes, if you remember we mentioned it also in our Project Management article. You can read it here)
Trello (another good instrument for Project Management)
Video conferencing tools
And, if you are just looking for video conferencing tools for your online teams, we suggest you these:
Skype
Microsoft Team
Google Meet
Slack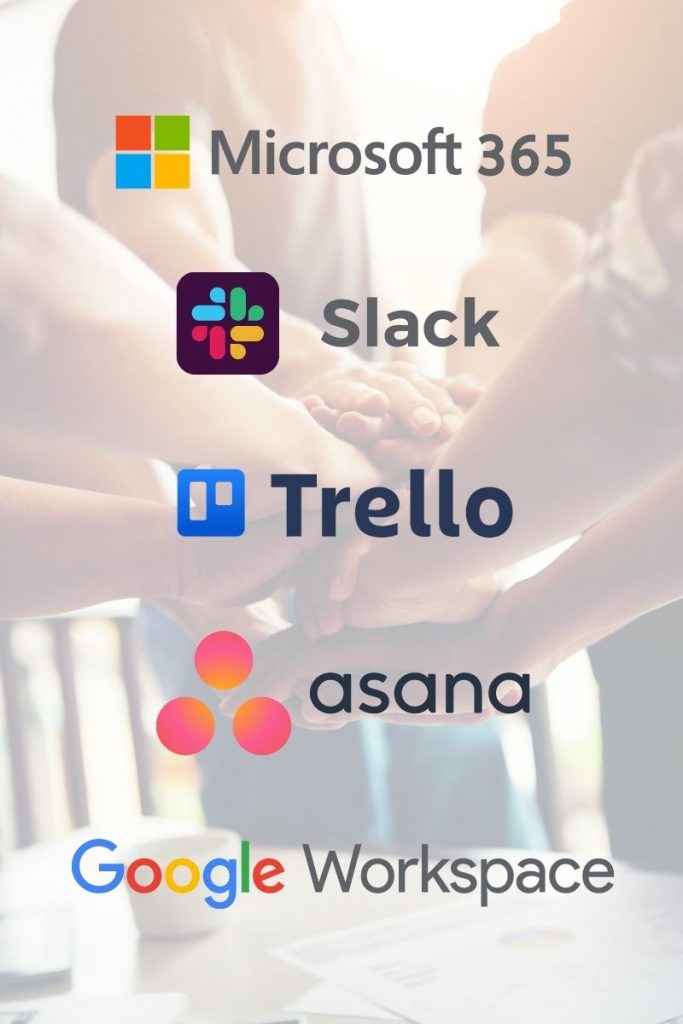 What is collaborative software?

A collaborative software is a tool that allows people to work on a common task and obtain your goals.
What are the benefits of collaborative softwares?

It increases productivity and communication, reduces the amount of additional documents, files and meetings and it can help you follow all the steps of the process more deeply.