Are you struggling to provide your customers with support 24/7? If that's the case, then maybe you should start thinking about a smarter way to do it. Hiring enough people to take care of all your customers' questions and needs could be just an impossible thing to do. However, providing them with support is a MUST. That's the reason why you should get a chatbot for your ecommerce business. Got questions? Keep reading.
What's a chatbot?
All right, let's start by the basics. What is a chatbot? It is not just this little thing that pops up on the right corner at the bottom of the page while navigating, nope. A chatbot is a piece of software that can take over the functions of an assistant. This means that it gives you the ability to engage with your customers in real-time.
In other words: chatbots are computer programs that simulate conversations with customers or potential customers in order to solve issues, provide information or improve your company's service.
Why can they help your sales?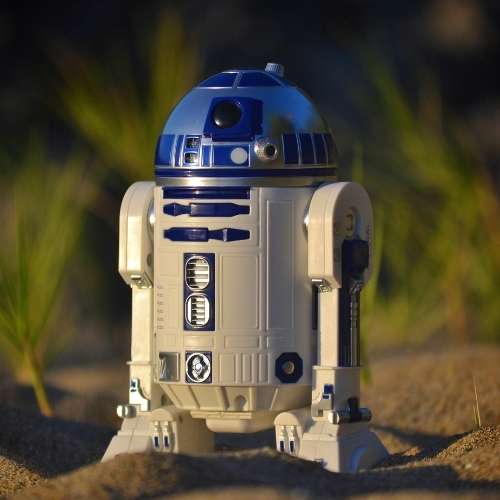 Thanks to the use of artificial intelligence, chatbots can:
Provide customer service and information
Resolve issues and communicate with customers on multiple platforms
Gather feedback on customer experience and products
Recommend related products
Attract more users
Interact with past customers to increase engagement
Because users can use the search bar, online stores are easier to navigate than physical ones. But it does not mean that they don't need any help or that it's not nice anymore to be asked: "Can I help you?" Knowing that there is someone or something on the other end able to help us or answer our questions, can be a decisive factor.
Imagine one of your competitors has the same product as you and is able to deliver a great user experience too. Everything is basically the same or very similar. But a chatbot could make a difference. Those users struggling to decide whether to buy from you or from your competitor, would probably be happier to choose the option that allows them to interact with the shop? Why? Because it builds trust and makes the purchase process much easier for them.
So, as much as chatbot is just a software, it is also a way to build a relationship with your customers and to nurture it.
Benefits of having a chatbot
We have already gone through most of them indirectly, but just to summarize, here is what a chatbot can do for you:
Identifying and nurturing quality leads becomes and automated process
Building trust by communicating with your customers without a human assistant becomes possible
Providing your customers with extensive information that they'd have to look for on other pages otherwise
Taking the customer experience to a whole other level
How to enhance the customer experience with a chatbot
If you were just thinking that chatbots are just some sort of conversational tool, you are about to find that you are quite wrong. But that's actually good.
Chatbots are very, very flexible because they can be integrated with other technologies such as augmented reality (think about beauty brands, for instance) or payment engines. That allows to improve the practical aspects of the customer experience, but also the creative ones.
One of the first examples of creativity was Tommy Hilfiger's 2017 campaign. The brand created a nice, stylish promotional video and gave users the possibility to talk to them by clicking on a CTA button displayed on the video and starting a conversation.
"Conversational commerce" by the numbers
According to Business Insider, people use more messaging than social apps. This trend started in 2015 and it's now an established fact. However, if you are still hesitating, here is some data that might help you make up your mind and build a chatbot.
47% of users are willing to purchase items through a bot.
71% of users are open to receive customer service through a messaging app.
Users are willing to spend more than $55 on chatbot purchases, on average.
The global chatbot market is expected to reach $1.23 billion by 2025 with a CAGR of 24.3%.
More than 80% of businesses already use chatbots.
Over 48% of businesses are already using automation technology.
What is a chatbot?

A chat bot is a software that has the same function as an assistant as it can help you communicate with your audience in real time.
How can chatbots help marketers?

They can have multiple benefits as identifying leads, increasing your sales and improving the communication, engagement and the user experience of your audience.