Have you ever shared your opinion about a product on social media? How about joining a brand's loyalty program or signing up for a newsletter? If you have done any of these, you've become part of a brand community.
Building a community is one of the most important things a brand can do to thrive and grow a loyal base of customers, but it's not as straightforward as it may seem. There's no guarantee that a community will grow around your brand, but there are important steps you can take to help it happen.
What is a brand community?
A brand community is a group of loyal users that believe in your brand and what it stands for. Loyalty is the key to building an emotional connection between your customers and your brand. Therefore, the main goal is to grow a community that feels like a movement, where people believe in your product or service, want to be part of it, and even want to involve others through their enthusiasm.
In such communities, members share their opinions and their experiences about your products and services, providing valuable feedback and sometimes criticism that you can use to improve your offer. Indeed, consumers expect that brands will notice, acknowledge and answer these interactions.
The most important thing to know is that it cannot be "created" in the way a logo or tone of voice can be. It has to be built over time with the consent and participation of its users.
Building your community
Social media has become the essential medium for building a community of loyal consumers. This is because the function of social media platforms is for people to contact, interact and share information, stories, experiences, etc. It is participatory and consensual – an actual community but online. It is, therefore, a conversation rather than a one-way communication like an ad.
Many times, these communities already exist – you just need to find them.
If you see people online that are talking about your brand and your products, then you have found your community! All you need to do is recognize it and nurture it to attract more members.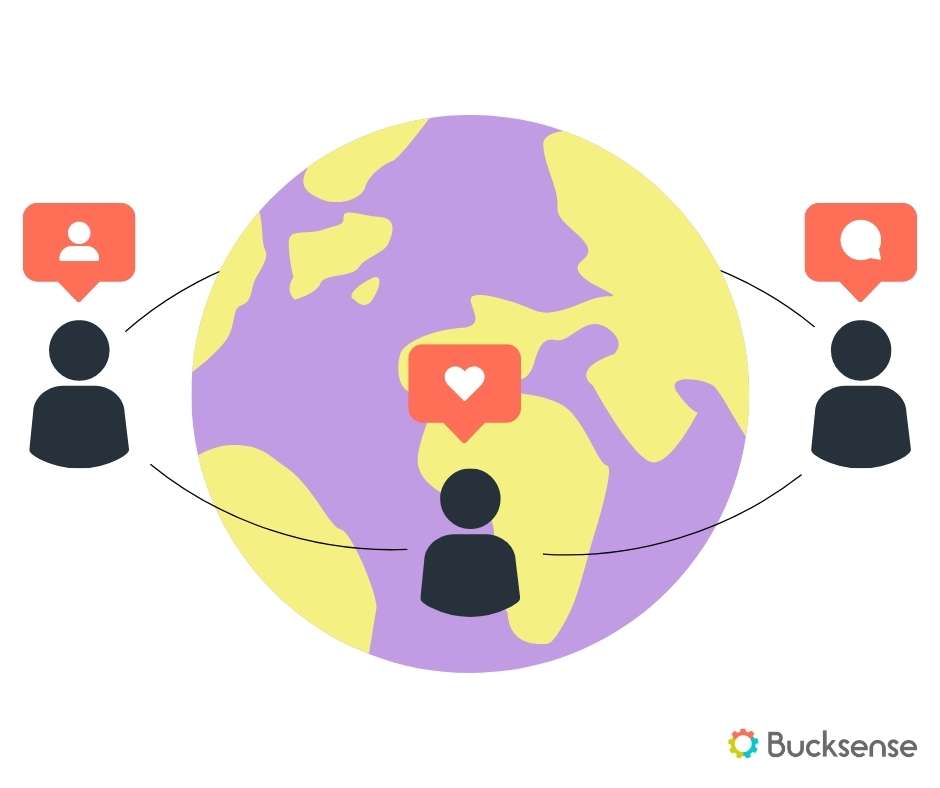 Interact and engage
Importantly, such communities have a certain autonomy. Brands can't explicitly control what is said about them and can't own the discussions created around them. Rather, the goal of building these communities is to interact and engage with their members to increase brand loyalty – support rather than control
And while social media is the easiest and more common way of finding and growing your brand community, there are other media such as online forums or loyalty programs that you can create. These options offer more control over what is discussed and how members should behave. In general, it's always a good idea to encourage your members to discuss topics with kindness, mutual respect and constructive feedback.
How do you build your brand community?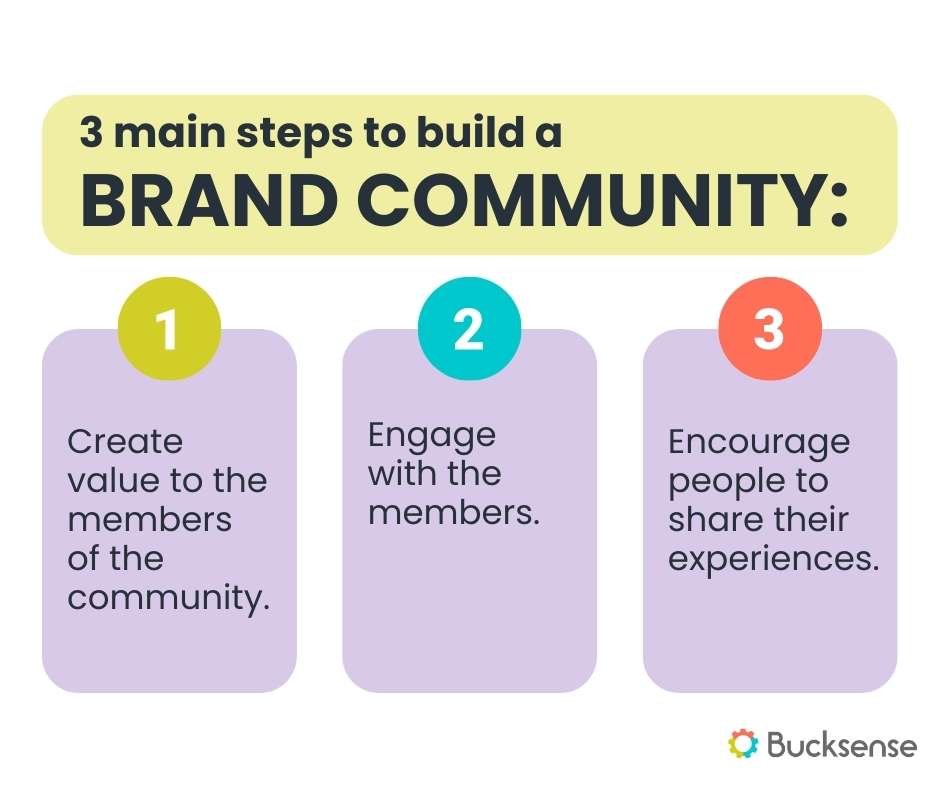 You can grow your brand community in three simple steps:
Give people a reason to join your brand community. Why do people follow your brand? What sets your brand apart from others? It could be due to the quality of your products, your unique brand personality, your mission, or your innovation. In short: identify the value.
Engage constantly with your members. It'd be useless to find your brand community and do nothing about it. Talk to members, answer their questions and provide them with what they want so they engage with you and stay loyal to your brand. Brand and community is a symbiotic relationship.
Encourage people to share their opinions and experiences. This is the secret not only to maintaining the community but to helping it grow. Ask and answer questions. Offer quizzes or surveys. Reply to comments.
The benefits
Engaement and loyalty are the pillars of any effective brand community, but how are these built? The trick is to focus on consumer satisfaction and trust in your brand by consistently keeping your customers active and entertained, improving their experience with your brand. Why are they in the community? What does it offer them?
The benefits to your business include increased brand awareness and valuable consumer feedback – e.g. preferences and behavior – which you can use for decision making, and, of course, to help improve sales and revenue.
How to measure your brand community?
Many analytics tools can help you see and analyze the evolution of your brand community. This can be done thanks to metrics related to your audience such as demographic data and account growth and engagement, but also metrics related to your revenue, returning visitors, followers' activity, etc.

5 tips
Humanize your brand. Be personal and create human connections with your consumers. Do not use a "buy buy buy" mentality. Instead, be relatable and add value with news or useful/interesting information.
Follow your brand's mission, vision and personality. Ensure that interactions with the members of your brand community are consistent. Your community needs to feel part of something it recognizes and respects.
Meet your audience where they are. Use the channels where your audience is most active. For instance, if people are talking about you on Instagram, join the platform and start building your community there. If they're leaving comments on your website, create a forum there.
Allow your consumers to provide feedback and listen.  Communicating with brand communities is crucial to reach and maintaining a higher level of retention and loyalty. Getting overly defensive, ignoring or even deleting negative and critical comments can not only be detrimental to your image, but people will feel ignored and this can adversely affect loyalty. People appreciate brands that own their flaws and are honest and constructive.
Give community users a role. Brands can't control what happens in the community – the community leads the brand towards what it wants from the brand. Accepting and embracing this will accordingly increase user-generated content that you can leverage to increase engagement and loyalty to the brand.
To conclude, building a brand community from scratch is not an easy feat. You will need time to dedicate yourself fully to this task. However, the benefits can be highly rewarding not only to your marketing strategy, but also to your business as a whole!
If you want to learn more about building a brand community, click here and let us know!
What is a brand community?

A brand community is a group of people that interact with your brand, trust it and is loyal to it. This community believes in your mission and what your brand stands for.
Is it possible to measure a brand community?

Yes, you just need to find the right metrics, such metrics related to your audience, followers, returning visitors, account growth and engagement and revenue.