Covid -19 and financial instability in various markets are just two examples of how uncertain business can be. Things can change in an instant and you need to respond quickly. The natural reaction may be to stop, wait and be extra careful – but this might not be the right strategy.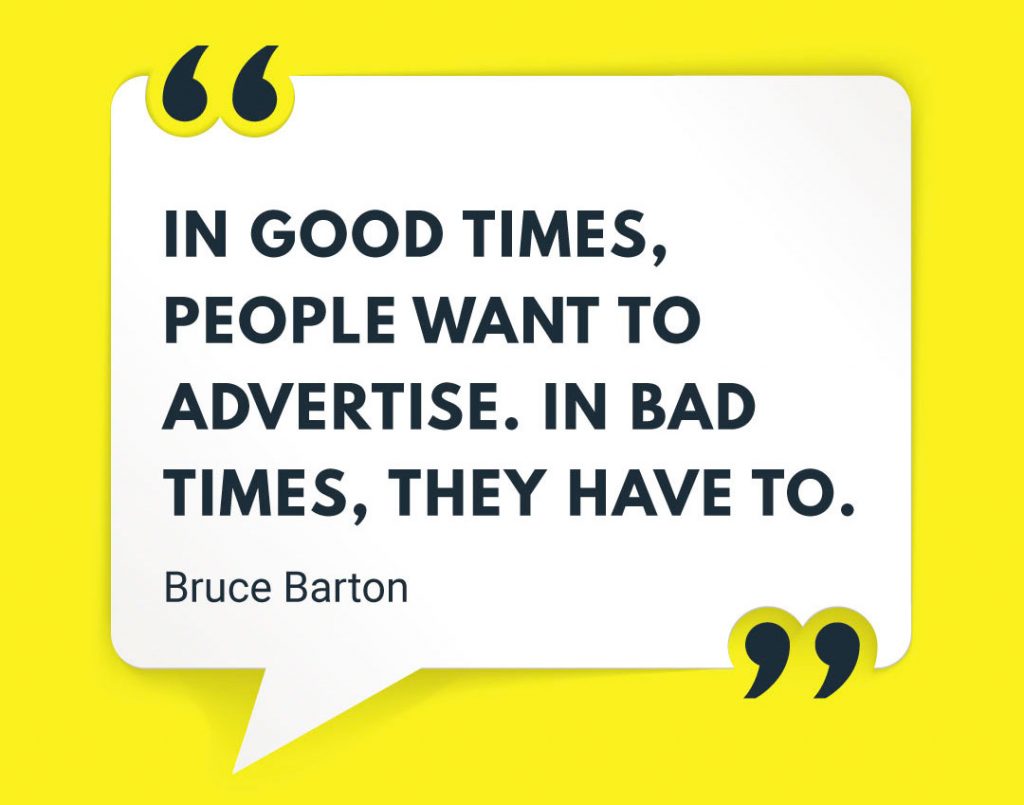 Change your ad spending strategy in a crisis
Whatever happens, don't stop advertising in a crisis. If circumstances cause your competitors to stop or reduce ad spend, it's the right time for you to conquer the digital territory and reposition. Once you've got the space, you should work on your message and your strategy more than ever before.
Think about what your audience, your customers, need from you. Hard times call for empathy, stability and positivity. People need support. Your brand can make a difference. In other words: you have a chance to bring something positive to the table and become even more relevant to your audience.
With most customers online, it's clear why you should shift your ad spending there. In the 2008 global economic crisis, when ad spending in traditional media went down, digital advertising grew 14% in the US and went up worldwide. The interesting thing is that most of these budgets never went back to offline. In fact, nowadays around half of ad spending is digital.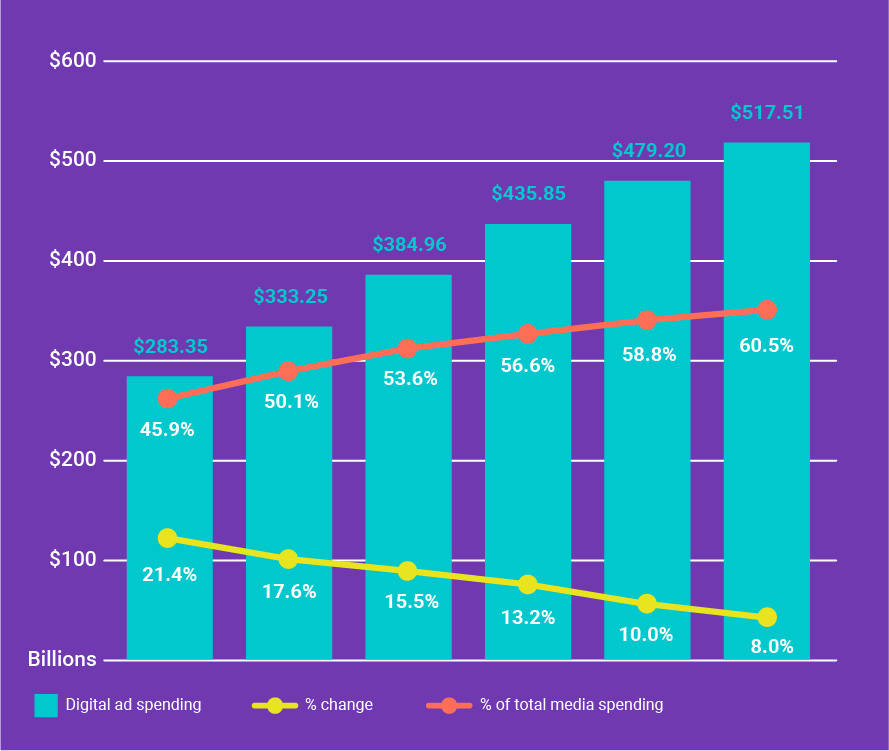 Programmatic and mobile keep also continue to grow at an impressive rate. This should be definitely taken into account when planning short-term strategies to fight a crisis..

Ad spending, performance and branding in a crisis
Crises reshape societies, economies and people's habits. The short-term strategies that advertisers and marketers develop to survive actually anticipate future strategies. Advertising evolves and adapts and will continue to do so in a digital society. This means that, despite the attractive idea of investing only in promotions or effective-oriented campaigns, it would be a mistake to put branding aside.
Experts still recommend a 60/40 distribution. You should think long-term and maintain your investment in branding, using your 40% wisely in the short-term, focusing on promotions, subscriptions or other results-driven campaigns that apply to whatever the current situation is. Want some tips on how to promote content? See this post. Also consider the power of direct email in hard times.
Why should I increase my ad spending in a crisis?

Advertising during a crisis is crucial if you want to keep your brand in your customers' minds. Not only that, it's also important to keep up your advertising activities after the crisis.
What other changes can I make to my brand in a crisis?

Repositioning your brand as a positive and supportive force for your audience can give attention and relevance to your brand. Also, focusing on performance will increase you effectiveness.