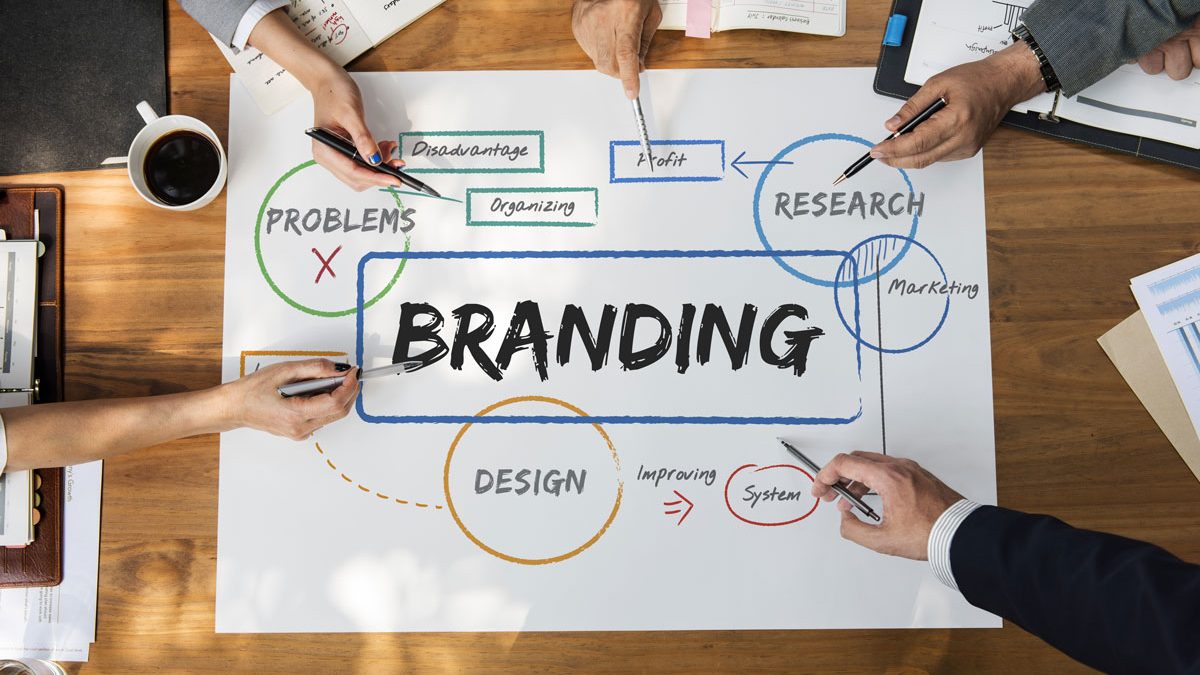 You've probably heard about branding, but perhaps never thought about your corporation as a brand. Or maybe you already know how important it is to have a coherent image among clients and employees – essentially a brand. Let's go deeper into corporate branding: what it is and how to succeed at it.
What is corporate branding?
Corporate branding is the way a corporation presents itself in public and how it presents itself to its own employees. Therefore, it's not only about logos and advertising. Employees, customers, partners and all other stakeholders play a key role in shaping the image of a brand. Equally, a brand is a reflection of all the individuals related to it. That's why consistency matters so much.
However, being consistent depends on defining a very clear philosophy and sticking to it. This will represent the values, mission, vision and identity that resonates with employees and customers.
In other words:
Corporate branding is a strong tool for re-aligning a corporate strategy and ensures that the corporation – big or small – is leveraging adequately the un-tapped internal and external resources.

brandingstrategyinsider.com
What is corporate identity?
Corporate brand is mostly about brand identity. It reflects what you stand for as a business, your mission and who you serve. It is the image, ideas and associations that come to people's minds when they think of your brand.
That's why corporate identity is not just your logo. Instead, it is represented by:
Your visual identity (e.g. logo, colors)
Brand voice (e.g. slogans, taglines and tone)
Messaging (how and where you communicate)
The customer experience that you are able to deliver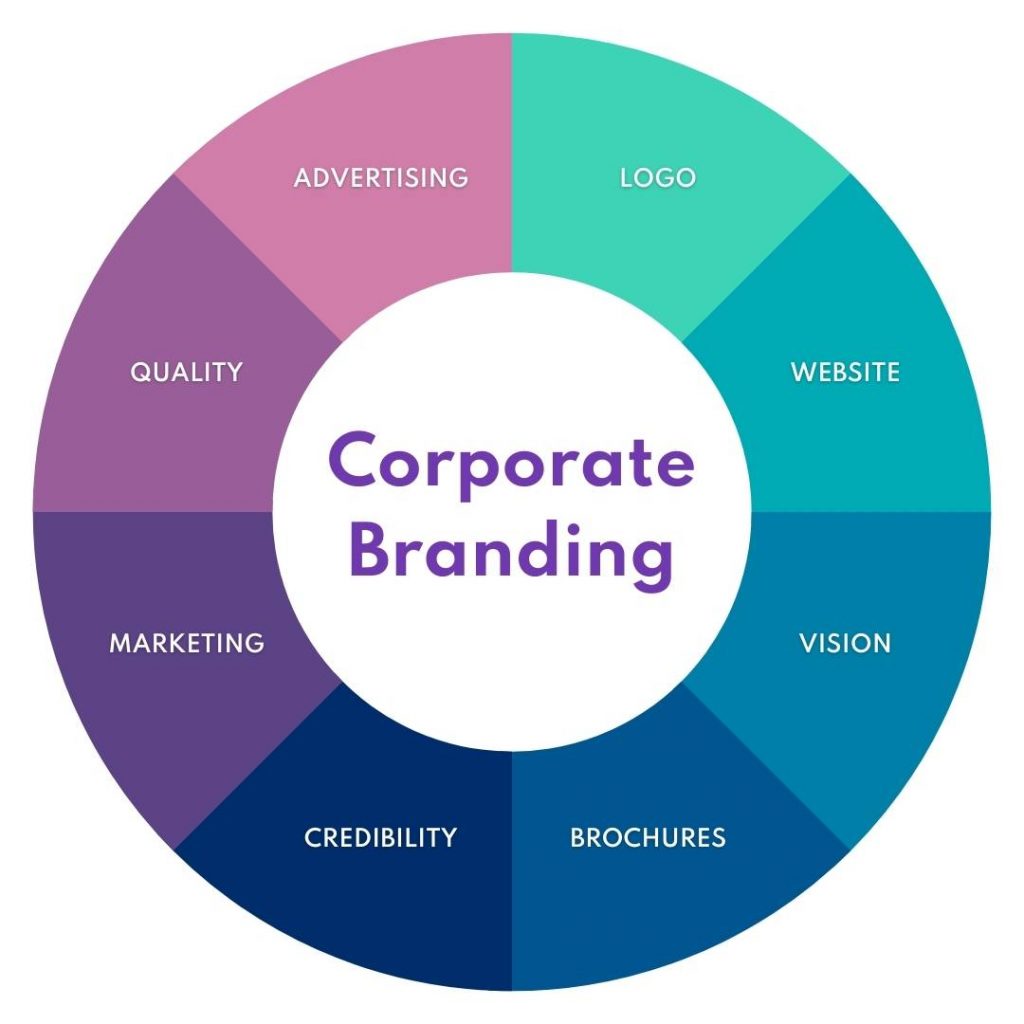 How to create a good corporate identity
Outline your company's mission, values and objectives
What do you stand for? Do your employees know about it? This is the first step in developing a consistent brand image that marketers portray in their campaigns and sales and customer service teams reflect in their communication.
Define your target audience
Who do you stand for? Knowing your potential customers and their profiles is crucial to attract them and build loyalty.
Audit your brand
Understand how well your corporate identity is doing and how to improve results. What can you do to make it more appealing to your target customers? Ask your employees and customers. Have you considered the possibility of surveying them? Also, it's time for a SWOT analysis (strengths, weaknesses, opportunities, and threats).
Highlight your USP
What's your differentiation point? In other words: What makes your brand stand out from the competitors? Making it very clear and understandable is key, as marketers on your team can then promote your value proposition to reach the right customers.
Work out your visual identity
Logo, colours, font… Do you feel a bit lost here? Don't worry – we've created an article here.
Define your brand voice and messaging
All of the information about your corporate brand identity needs to be in one place. This helps develop a strong, consistent image and makes your business memorable. For example, a style guide is a manual that puts all aspects of your brand identity including details of your color scheme, typography, copy tone of voice and more in one document. It could include a chart that describes each trait of your brand, or try to define it in a few words.
Stay true to your corporate branding guidelines
Once you have your corporate brand defined, it is necessary to use it and ensure that it remains consistent. Your designers and writers may be using it every day, but are all other employees remain committed to the brand. For example, is the HR department or Customer Service team using brand guidelines in its communication with people inside or outside the company? A brand is not a badge – it's a personality.
What is corporate branding?

Corporate branding refers to the way a company presents itself in public and to its stakeholders, creating an image that represents its identity, vision, mission and values.
What elements are included in corporate branding?

Your corporate brand doesn't just include your logo; it consists of your whole visual identity, brand voice, messages and the customer experiences that you deliver.