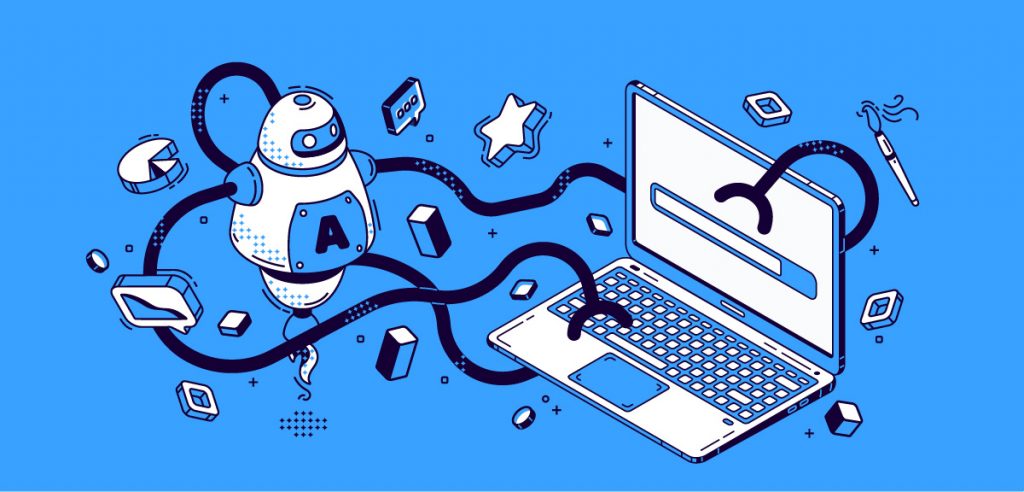 With the number of communication channels constantly growing, marketing automation is a must for small businesses – especially during the growth phase – because it allows business owners to reach their target audience while focusing on other important areas.
What is marketing automation?
Our previous article showed how small business owners often have to manage all areas of their businesses, which is why automation is such a great help. Marketing automation consists of using data about your customers or clients and their behavior to deliver the most relevant content throughout their journey. It automates processes such as emailing members on a list or posting on social media. It can also apply to:
Email marketing
Being able to send emails automatically can save you a lot of work and time since it can be a very repetitive job. By creating a drip email campaign, you can establish the template, the content and configure the triggers in order to send emails automatically in specific situations.
Onsite marketing
Automatic onsite marketing is used on websites to manage visitors in a more effective way. For example, it could include pop-ups and slide-ins that appear according to specific user behavior. You could offer a discount code or address abandoned carts in response to activity on the website.
Content marketing
Automation can be used in content marketing to identify what elements need to be created, changed or updated in order to improve the effectiveness of your content, as well as the posting schedule.
Social Media
Similar to content marketing, automation can help your social media campaigns in terms of scheduling and posting, This tool can also help you analyze the results of your social media content and campaigns.
Sales
In this context, automation can be used for lead nurturing and sales assistance, but focused on marketing actions. This can also be done with the help of CRM data, which will improve conversions and business results.
In these kinds of processes, marketing automation software plays an indispensable part.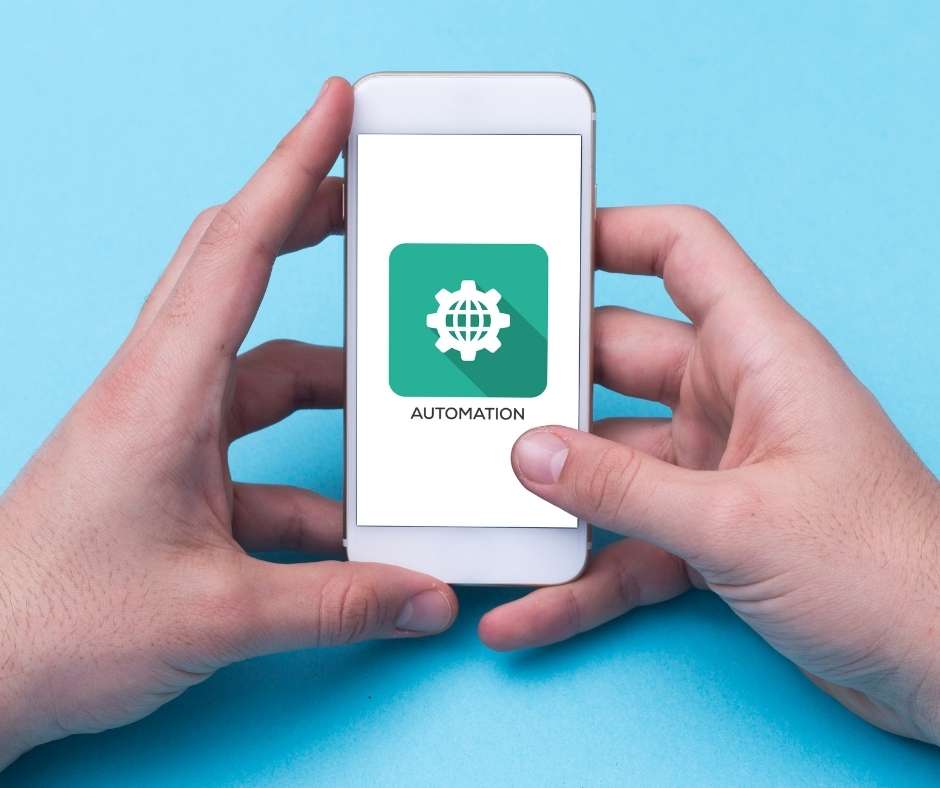 This software allows marketers to define the parameters of their configuration, create tags and add necessary information so they can customize automated actions.
It is important to highlight that such software and CRMs are not the same thing. While CRM software focuses on sales, marketing automation software focuses on marketing. Both handle leads and contacts and sometimes their features overlap, but they are different things.
How can marketing automation help your business?
Being a small business is not easy, especially if you're trying to dive into more complicated aspects of marketing and you still don't have the experience. That's why marketing automation can be a great way to be more efficient and not waste a lot of time in routine tasks.
Marketing automation software will allow you to create a workflow that will simplify the most repetitive and mundane aspects of your business and will help you grow quickly.
But that doesn't mean the software is going to do all the work. It's important to master this tool, learn what it is capable of and have an understanding of how it works in order to make the most of it.
Some specific benefits of marketing automation include: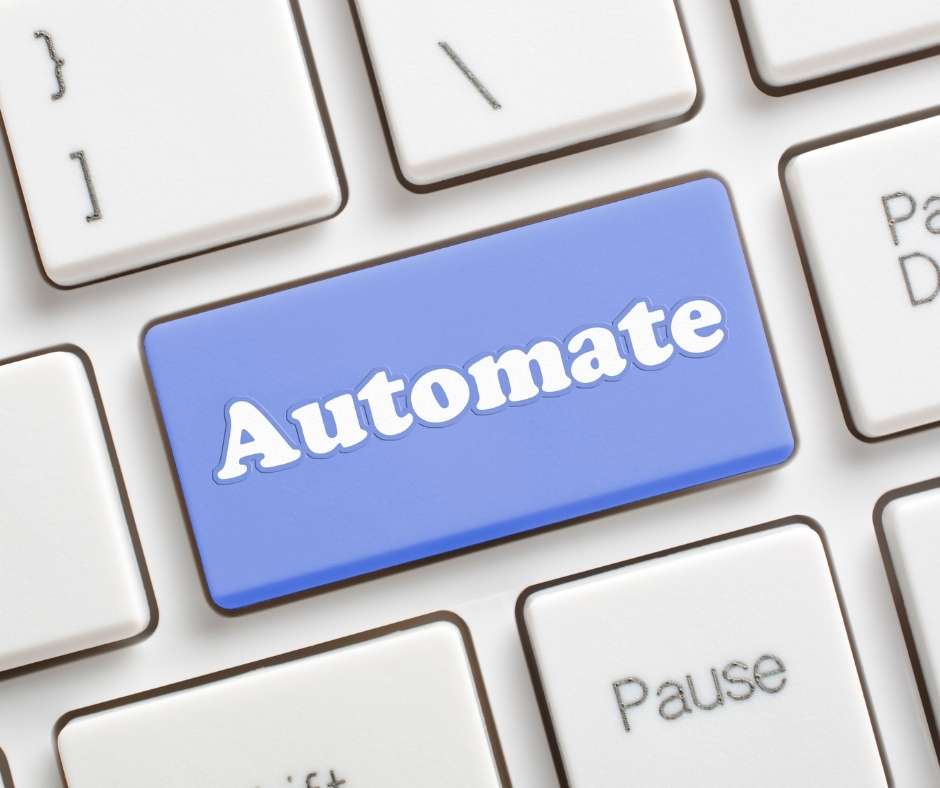 Creating analytics reports automatically so you can see the results of your marketing strategy more clearly, manage them and generate insights.
Boosting the relationship with your customers by improving your communication through multiple channels such as email or social media.
Tracking your customers' journeys, which will allow you to learn more about their habits, preferences and behavior.
Generating and nurturing your leads by sending them reminders and follow-up emails so they can take specific action and reach the conversion.
Staying consistent by scheduling specific tasks and actions, creating a routine for your business and your consumers.
While marketing automation differs from other kinds of software such as sales or CRMs, you can use it as a complement to marketing automation software to reach a higher effectiveness.
Choosing the software that fits your needs
Every business is different and has different needs. When choosing your software, is it key to evaluare needs, goals and capabilities. In other words, follow these steps:
Set goals and strategize your marketing funnel
Do some research on the topic, including on customer reviews
Analyze costs, features and choose your budget
Narrow down your best options
Test demos before making your final decision
Now you're ready to have more time to focus on the things that really need your attention!
What areas can I automate in marketing?

Automatization can help you reach your goals faster in different fields such as social media, sales, email, onsite and content marketing.
How do I choose the best automate marketing software?

It depends on the needs you have. In order to choose the best one for you, you need to set your goals and strategy, do some research, analyze the costs and test some demos to make the final decision.
What are the uses of marketing automation?

Marketing automation can be really helpful for advertisers and it helps them to track different marketing channels, manage leads, decrease monotonous work and create a personalized consumer experience.
Is marketing automation effective?

Indeed! Marketing automation can increase productivity and, therefore, improve your ROI.
When should I invest in marketing automation?

When you're starting to increase your marketing results and there's more work to do, marketing automation can help you optimize your work to focus on the most important aspects of your business.