Let's face it: the pandemic has created another reality in the twinkling of an eye. The ghost of recession is not a threat anymore, but a crisis itself and now many companies and agencies are genuinely worried about whether they are going to overcome the crisis. Moreover, about how they are going to move forward if they do. The future is uncertain and as it happens when things are yet to be defined, you have a chance to reshape them and to become stronger and better.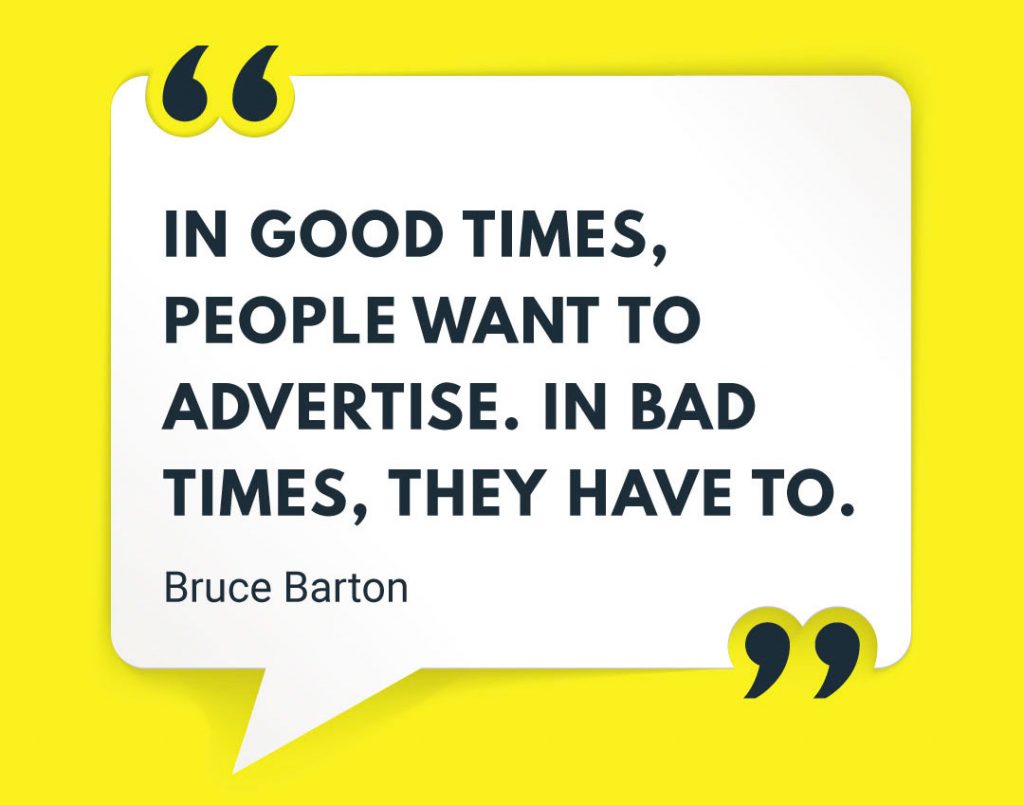 The global society is changing and the economy is probably about to do the same. It's time for you to change your advertising strategy and this should be your cornerstone: whatever happens, don't stop advertising.
I'm sure you've heard it already. Especially if you were around in 2008, you must have read this sentence everywhere: "In good times, people want to advertise; in bad times, they have to." Well, Bruce Barton was right and history has proven it. From Kellogg's in the 20's to Amazon in 09, companies that kept advertising, not only grew significantly during the crisis, but also kept doing so at a faster pace than their competitors once it was over.
Right now, most of them have already cut their ad spending and this means that it's the right time for you to conquer the digital territory and reposition yourself. Once you've got the space, you should work on your message and your strategy more than ever before. Think about what your audience, your customers need from you. Empathy, (also corporate) stability, positivity… people need support and you have to be there. Your brand, your company can make a difference. In other words: you have a chance to bring something positive to the table and become relevant to your audience.
With most people online, it's not really hard to understand why you should shift your ad spending and focus on online, but if you are planning for this to be just a temporary situation, let me tell you that you're wrong. In 2008, when spend in traditional media went drastically down, digital advertising grew 14% in the US and went up in general worldwide. The interesting thing here is that most of these budgets never went back to offline. In fact, nowadays around half of the ad spending is basically digital.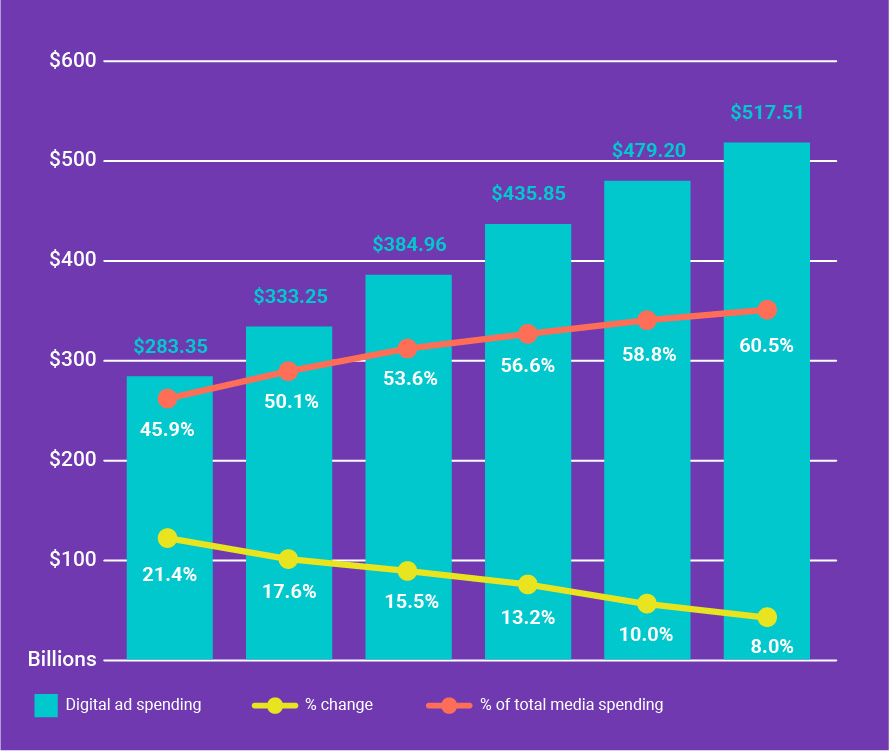 Also programmatic and mobile keep growing at an impressive rate and this should be definitely taken into account when planning short-term cri

Crisis reshape societies, economies, people's habits… And part of the short-term strategies that advertisers and marketers develop to survive are actually anticipating future strategies in the upcoming reality. Advertising evolves and adapts and Covid-19 is accelerating what we already knew: we live in a digital society, where practical, material issues obviously matter, but where emotions keep dominating. People feel attached to others also in a virtual way, including to brands and companies. This means that, despite the attractive idea of investing only in promotions or effective-oriented campaigns, it would be a mistake to put branding aside. In fact, experts still recommend a good old 60/40. You should think long-term and maintain your investment in branding and use your 40% wisely in the short-term, focusing on promotions, subscriptions or other results-driven campaigns that apply to the current situation.