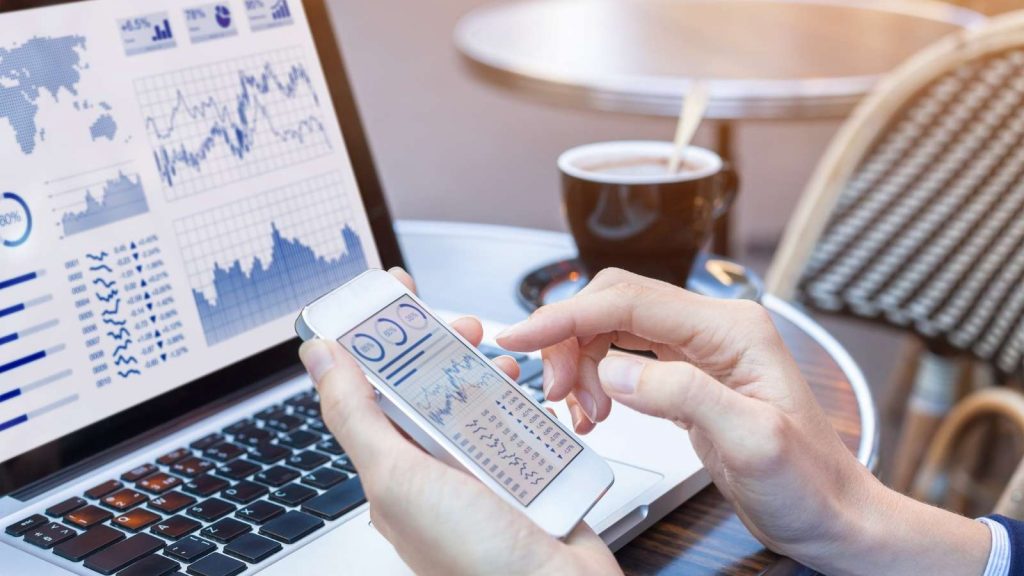 We've already talked a lot about social media advertising (if you haven't read the article, you can check it out here), so now it's time to take a look at the most important social media KPIs.
KPIs vs Metrics
But first things, first. If you don't know what a KPI is, here a great definition:
A Key Performance Indicator (mostly known as a KPI), is a measurable value that demonstrates how effectively a company is achieving key business objectives. Organizations use KPIs to evaluate their success at reaching targets.

klipfolio.com
KPIs are usually mistaken for metrics, but what is the difference?
A metric is the measurement you record to track the success or the failure of your business activity, while KPIs are the key measures that have the most impact in moving your organization forward.
If metrics are your "business as usual", KPIs define your strategy.
Businesses use KPIs to determine performance over time, see if goals are being met and analyze whether changes need to be made.
There are different KPIs. Let's have a look at the main ones.
Social media KPIs for reach:
Let's start with the main social media KPIs for reach.
Reach refers to those users who come across your social media accounts and posts.
Follower count
This is an essential Key Performance Indicator to track. It tells you how many accounts are keeping up with your brand.
Impressions
Impressions indicate how many times your post has been seen. However, you have to keep in mind that this KPI only indicates the total of all the views so, if someone sees your post more than once, this will be counted as a new one.
Post reach
This KPI indicates the number of unique accounts that have seen your post and therefore could potentially interact in different ways with it (for example, by following your account). That's why there is no engagement without reach.
Do you wanna know the exact reach of your post? Then you should divide the number of impressions by the number of your followers. If the same users see your post two times, the reach will be calculated as one.
Web Traffic
Another essential KPI. It indicates how your posts with links to a website are performing.
Web Traffic indicates how many times someone clicked from your social media to get to the website of your brand/business.
Social media KPIs for engagement
We consider engagement the number of people who interact with your posts in a positive way. But, what are they doing? Are they sending your post to someone else? Are they sharing it on their accounts?
Likes
This is an easy to track but fundamental KPI. "Favorites" and "likes" indicate that your fans and your possible new followers are enjoying your post and interacting with it.
Clicks
Another basic but essential KPI. In Social Media, clicks aAnother basic but essential KPI. In social media, clicks are everywhere. They could be a link to your website, the expansion of an Instagram caption, a tap on a tweet.
Shares
Shares are an excellent way to measure engagement. If someone shares your post on their wall, it means that your content is so interesting that they feel the need to 'spread the message'. And that's great!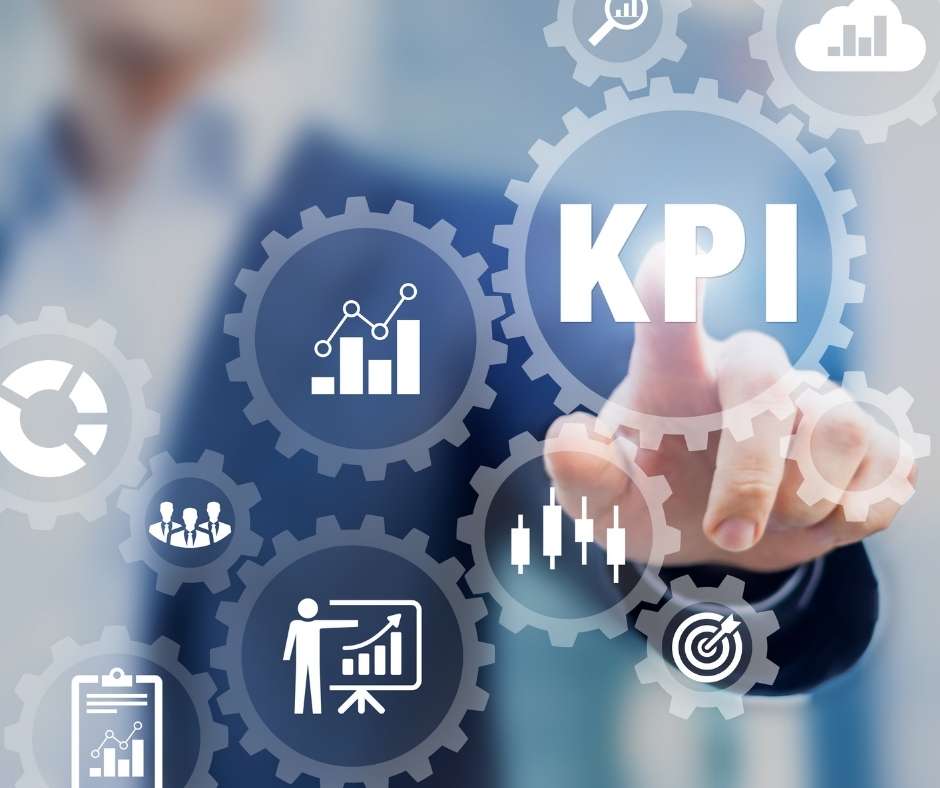 Mentions
This KPI indicates when another account tags your business in a post, a comment or a story, well, this is a mention.
Comments
If someone comments on your post with a positive message, with a question or with a general appreciation, well, this is an amazing sign and it means that your post is pretty engaging.
So well done!
Social media KPIs for conversions
According to omniconvert.com conversion is:
"The point at which a recipient of a marketing message performs a desired action."
So let's define the main Social Media KPIs for Conversion.
Sales revenue
This KPI defines the total number of clicks that came from social media to the website of your brand converted into purchases.
To track this Key Performance Indicator, you can have a look at Google Analytics or at the website builder.
If people are buying something directly from e-commerce on your social networks, the sales revenue can be found in the shop analytics.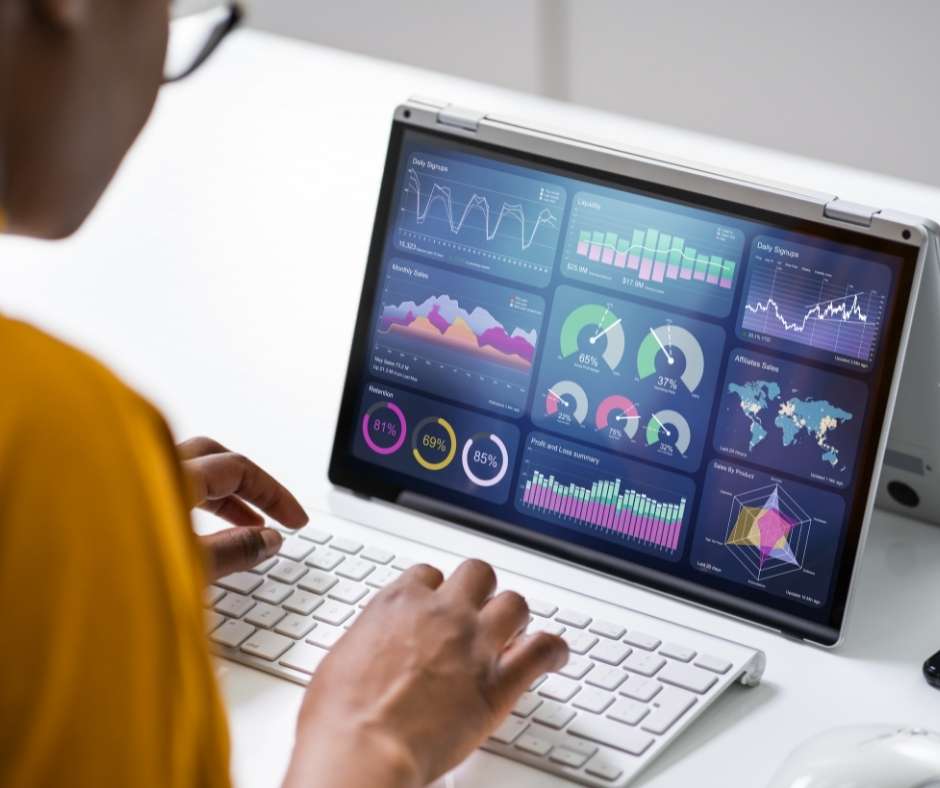 Lead conversion rate
This KPI indicates how well your social media strategy is paying off. You will probably need some time to build trust and confidence among your followers and customers, but, if you work on a great strategy and execute it step by step, results will come to stay.
How can you track lead conversion rate?
Google Analytics is the easiest way to track this KPI.
Non-revenue conversions
This KPI defines all the non-product actions that customers could take. An example? Subscriptions to your newsletter.
We know that metrics and KPIs are essential for the success of a business, but we want to remind you that you don't have to be obsessed with them.
As Albert Einstein once said:
Not everything that counts can be counted, and not everything that can be counted counts.
For sure you cannot double your results in a week, but you can work hard to expand your community and build trust.
A good strategy and a brilliant execution will surely deliver amazing results.