Spring is a great time to plan new milestones after analyzing the strategy and results of the first quarter. Whatever you are planning, social media and specifically Instagram will help help you reach your goals. So let's have a look at this very visual platform to see how you can take maximum advantage of it.
Why Instagram?
Beauty, colors, flowers, blue skies and green fields are definitely great visual material for spring. However, there are more reasons to boost your Instagram activity.
With over 1.6 billion users worldwide and 90% following at least one business, Instagram is the perfect network to showcase and promote your products. If you don't have an Instagram account, now is the right time to create yours and start building your community.
As for active Instagram users who have so far not seen much benefit, we can can few ways to get better results.
New season, new something!
Spring is the best time to show your audience something new. Show your customers that you're always evolving and creating new things. That's what seasonal content is all about! Often, people are looking for inspiration but don't know what they want until they see it.
Set new goals and intentions and help your audience do the same. That will increase motivation and also engagement.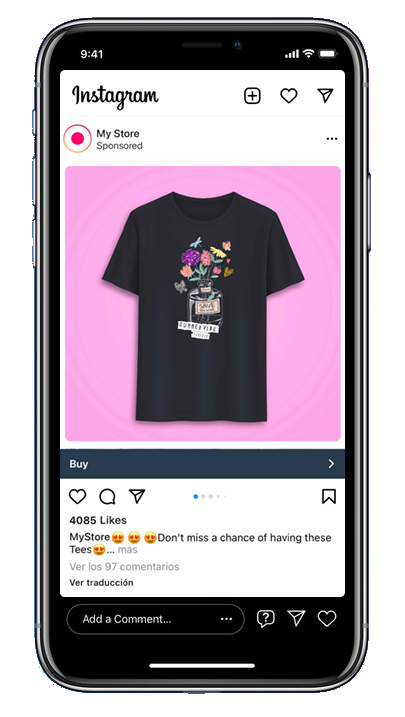 Seasonal content, seasonal sale
Use the power of IGTV to go live and encourage your audience to visit your store. You could take the opportunity to show your new products in detail or work on a how-to video. More importantly, you can leverage Instagram Shopping to sell your products directly from the platform.
Let spring images trigger your creativity
Images are obviously extremely important on Instagram. You need to grab your customers' attention amid an avalanche of images online. If you don't have your own professional image library, there are dozens of websites where you can find amazing free pictures.
Leverage the colors and light of the spring to share some bright and optimistic vibes! People love cheerful pictures and messages so you can use this to create branded hashtags. This way, people will not only engage with your business on Instagram, but also associate your brand with positivity in the long term.
Put some love into your spring captions
Avoid grey, boring captions. Whatever you do, do it with love and color! Great images are a MUST, but fantastic captions will do what images can't. If you thought that Instagram was entirely visual, you just need to spend five minutes online to see how much users love to write long texts, tell stories, etc. While it's true that an image is worth a thousand words, a thousand words add even more power to a stunning image.
Leverage Instagram Rooms
Instagram is constantly evolving, which has resulted in Instagram Live Rooms: a new way to go live on Instagram. They allow up to three guests and make it possible for brands and creators to engage with their audience in real time. Instagram Live Rooms was a highly requested feature, so success is almost guaranteed.
Are you planning any special spring activity? Any competition or offer? Something exclusive? Instagram is going to be one of your best marketing tools to create a visual identity, drive engagement and boost your brand.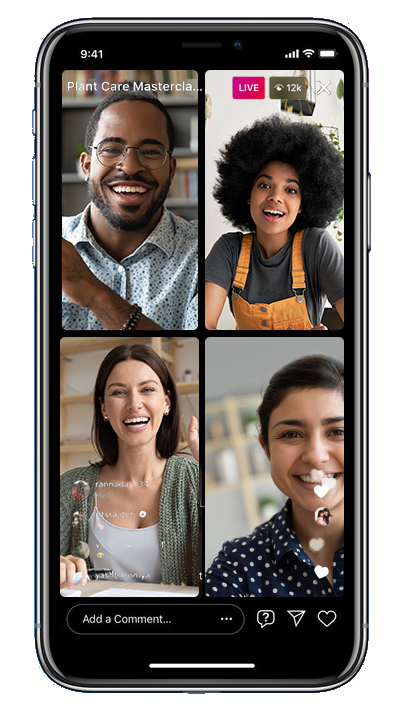 Why is instagram important for marketers?

Instagram is one of the top social media platforms in the world with 1.6 billion users worldwide. Instagram allows you to build a community and reach your target audience.
How can I create a spring marketing campaign?

You can promote seasonal content and sales, use your creativity to write engaging captions, use more color or leverage the options that Instagram has like Instagram Rooms.