The final quarter of the year is usually the busiest period for marketers and especially retailers. Halloween, Black Friday, Cyber Monday and Thanksgiving all create big spikes of sales activity in retail. And the biggest effort of all is the Christmas marketing.
The days just before Christmas are some of the busiest days of the year for retailers and marketers. Dealing with these Mega Sale Days (often abbreviated as MSDs) is critical for retailers, which is why it's crucial to create a solid marketing campaign for the period. The first step is understanding consumer behavior.
Understanding the Christmas consumer
We're leaving in times of transformation and change, including inflation and political uncertainty. In spite of this, consumer needs haven't changed much. According to a survey conducted by Emarsys in 2021, 75% of people were expecting to spend the same amount of money in their Christmas shopping as previous years.
However, we're learnt that some consumer behaviors have indeed changed. As McKinsey explains:
Christmas shopping is being done earlier than previous years. This means that people no longer wait until the last minute to buy their gifts. The reasons? Consumers are mainly worried about the availability of products, shipping time and unexpected issues, especially those related to Covid-19 and the supply chain.
Social media is influencing the holiday purchase decisions, especially for gen-Z and millennial consumers. In particular, Youtube, Instagram and Facebook are the platforms where these consumers are mostly influenced by.
Brand loyalty is in danger. In relation to the first point, 62% of consumers surveyed weren't able to purchase an item due to issues with availability. In these cases, 39% of them switched brands and products while 32% switched retailers. Only 13% of them were loyal to that product and brand and waited for it to be restocked.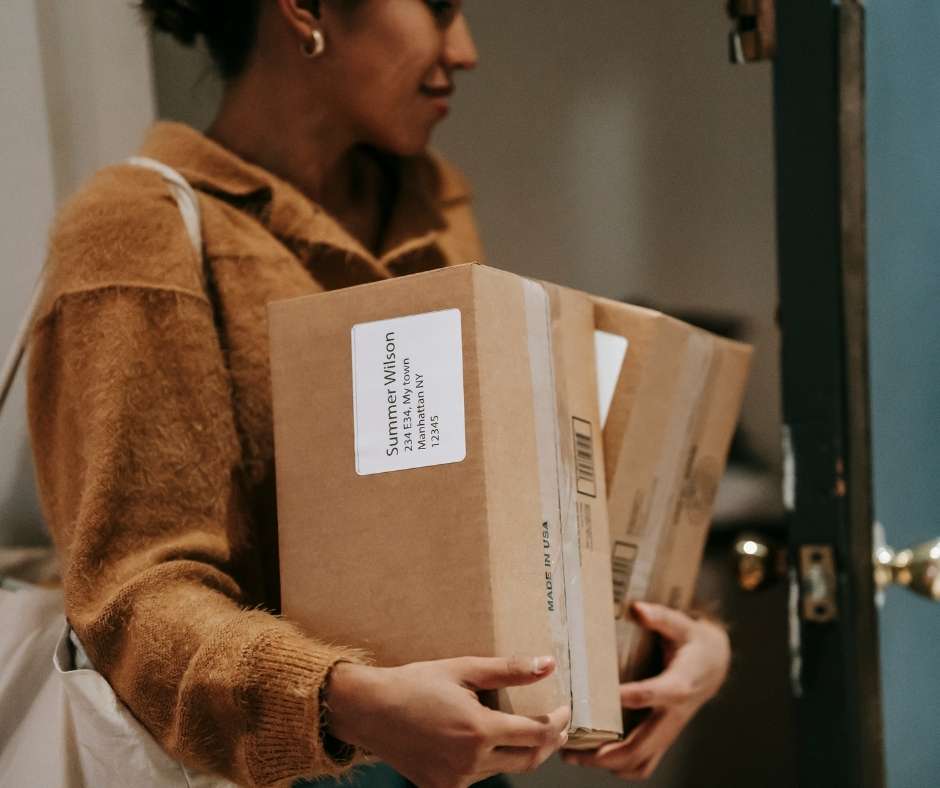 This new paradigm means that marketers and retailers need to adapt to the new way consumers are behaving. Let's see how below.
Top 5 Christmas marketing tips for 2022
Based on the previous insights, here are some tips to make the most out of this Christmas season:
1. Study the calendar
Where to start? First of all, you need to check the calendar and learn when these holidays are taking place. For instance, in 2022, Christmas is celebrated on a Sunday, so probably the busiest days are going to be the Friday and Saturday before the big day.
Having a hold of the calendar will allow you to anticipate and plan your strategy accordingly and thoroughly.
2. Prepare for Christmas shopping early
As explained before, people are anticipating their holiday shopping earlier to avoid issues, specifically problems with delivery times and supply chain shortages.
This means that you need to make sure that your supply chain and flow with your warehouse is in optimal condition and foresee possible issues to provide a solution to your customers as quickly as possible.
3. Provide a great customer service
In relation to the previous tip, as important it is to solve any possible issue with the shipping of the product, it's equally as important to communicate efficiently with the customer about these issues and the solution you are going to provide them.
Customer service is a big part of the Christmas customer experience. That's why having poor customer service can affect your business negatively, as far as making your customer switch companies and look for their desired products elsewhere.
Since Christmas can be a hectic period for businesses, you can prepare for it by creating an effective FAQs section, hiring or outsourcing temporary human resources for this period, using customer service automation for simple tasks, using up to date information, etc.
4. Leverage social media to reach your Christmas marketing goals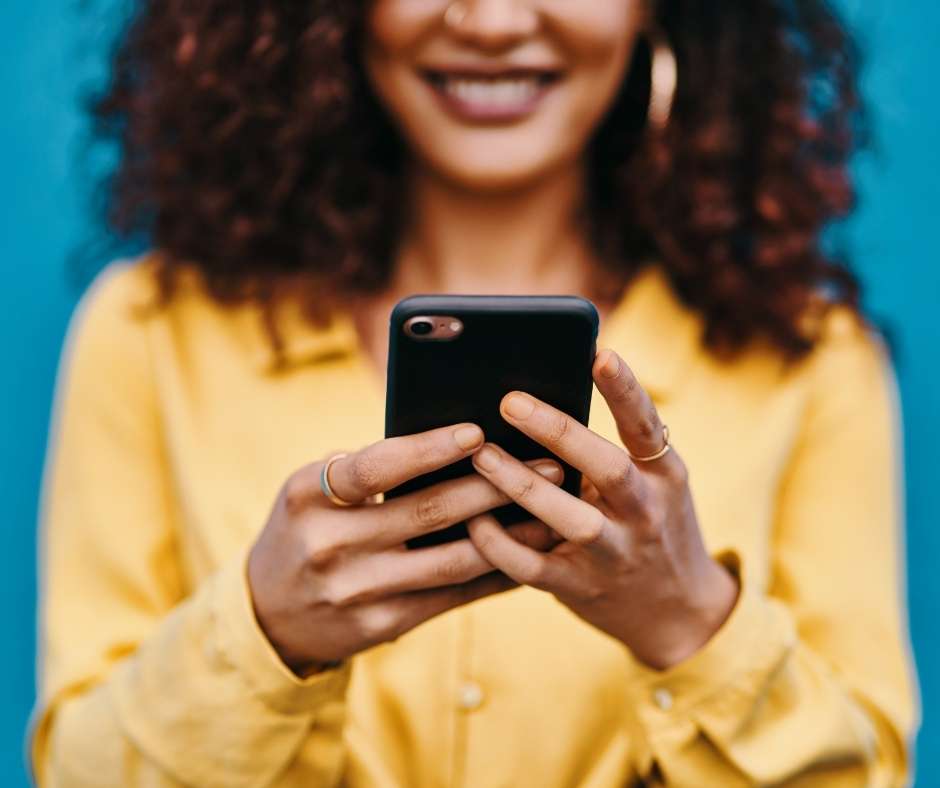 Gen-Z and millenials like getting inspiration for their next purchases via social media. So, as a retailer or as a brand, using social media is a must for your Christmas strategy. And that's because social media, apart from having a lot of benefits in terms of awareness, engagement and loyalty, can be incredibly useful to increase sales.
You can start by establishing your social media goals and selecting the right channels. Learn where your main audience is located and start building your strategy to reach your objectives. Don't be shy to use ads to reach new potential customers or to do retargeting to users that have already visited your store and generate leads.
Finally, don't forget to decorate your feed with a Christmas theme. This will appeal to your audience's emotions and let them know that your brand is ready for this period.
5. Put special effort on improving customer loyalty
Make sure you work on your customer loyalty before Christmas shopping season begins. Why? Because, as we explained before, it's not unusual for people to switch companies and brands if they find issues with the ítem they are looking for, especially due to availability. That's why, if your customer loyalty is strong, it'll be easier for you to retain these affected customers.
Some ways you can maintain loyalty is by having great communication with your customers, explaining possible issues and providing them with information about what are the best practices in these situations. Also, start this communication early, be creative and effective in the way you reach your audience in order to give them a great customer experience.
Additional last-minute Christmas marketing tips
There are always some quick actions you can do you leverage the big influx of customers during the last days before Christmas, for instance:
Provide special discounts to download your app, if you have one.
Use social media to give flash sales or short-living deals while using a countdown, to generate buzz and drive more sales.
Use great graphic design to catch the attention of potential customers.
Attract last-minute customers by offering a gift-wrapping service in your store, online or physical, to help your customers with this part of the shopping process, especially in the last days before Christmas, where people's need to find the right gift is more frenetic.
Create Christmas-themed giveaways on social media to increase engagement.
Write and promote gift guides for those people that are still not sure what to buy their relatives or friends for Christmas.
Create special Christmas gift cards.
Send a gift to your subscribers, like a discount or a limited-time offer right before Christmas.
What is the profile of the Christmas consumer in 2022?

Christmas consumers have different behavior patterns compared to previous year: they start looking for their gifts earlier, use social media for gift inspiration and don't hesitate to swift brands if they don't meet their needs.
What are some last-minute marketing actions for Christmas?

You can increase your sales with some of these last-minute tips: create Christmas themed gift guides, gift cards and giveaways, provide special post-purchase services like gift wrapping or promote special flash discounts.