Creating a social media marketing strategy can be very challenging. With so many channels and possibilities, it's easy to feel overwhelmed. Increasingly, it's not clear what strategies even work. Let's look at some tips on how to create a successful social media marketing strategy step by step.
Define your social media marketing goals & KPIs per channel
Do you know what you want to achieve? That's your first and most important step. No matter what objectives you focus on, your main social media marketing goals need to be aligned with your digital marketing plan.
Once you have a general idea, you can start thinking about the specific purpose of each channel. Also, you will need to define the key performance indicators (KPIs) that you plan to monitor in order to understand the efficiency of your strategy.
Identify your audience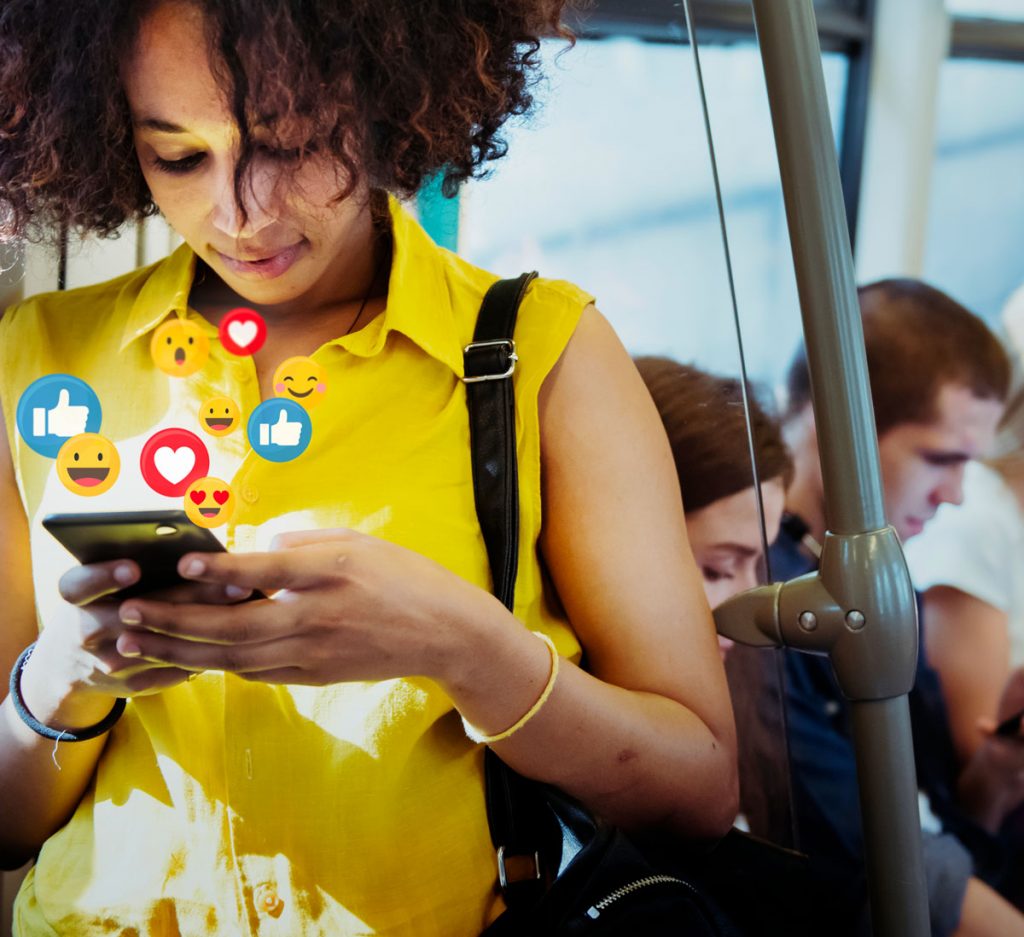 Who are you addressing your messages to? Who is going to be part of your digital community? Identifying your audience will help you understand your potential clients.
One of the most interesting advantages of social media is that it offers brands and marketers the chance to listen. Advertising is no longer about vertical, unidirectional communication. Instead, we have networks and communities where people connect with each other and share their problems or wishes. These people are your potential clients.
Analyze your social media marketing competitors
What are your competitors doing? How are they doing it? When? They run the same type of business and they may sell very similar products. Therefore, their social media goals are probably very similar to yours.
Make sure you have a list of your most relevant competitors. Go to their social profiles and analyze what they are doing. What works best for them? Which posts generate the most engagement? Which keywords are they using? Gather as much information as you can and start thinking how you can do better than them.
Specify topics, actions, budget & timing
Do you know what you want to talk about? It's time to decide your main topics and start planning some specific posts and activity.
Try to think about your content for at least a week or the first month. Working on a structure and defining frequency and topics will make it easier to assign a monthly budget for your campaigns, as well as giving you an idea of the time needed to achieve your goals.
Decide how & when are you going to measure results
So you've defined your KPIs but are you checking reports daily? What tools do you need to monitor results? Are you going to work on a simple report once a week? Or would you prefer to analyze your actions over a longer period?
Your tools, methods and timings depend on your goals. However, there is something that never changes: your metrics. By now, you have already decided what to focus on. However, here is just a quick recap. You can measure:
Reach: how many people have seen your post/ad.
Clicks: how many people have clicked on your content and most importantly where exactly.
Engagement: what is your audience interacting with?
Likes: are they organic or paid? To boost organic likes you will have to really work on the quality of your content. You can do it!
Hashtags performance: which hashtags drive more users? What are the most used ones?
Sentiment: are users' comments positive or negative? Did they unfollow your page after publishing something? Or did they do the opposite? People's reactions tell you how they feel about your posts or your ads.
Optimize social media marketing on a regular basis
Since you will be monitoring your results on a daily basis and you will probably analyze everything in detail at least once a month, it won't be hard for you to optimize on a regular basis.
Keep working on content that performs better, discarding all ideas that have not worked. Even better, try to modify underperfoming posts by analyzing why they didn't work.
There is not much right or wrong in principle. Succeeding is mostly a question of common sense and good planning, but it also requires a lot of social listening, creativity and analysis. It is a question of time and practice.
Put your social media marketing strategy into practice
Remember that social media marketing is a flexible thing. Even if your plan does not work perfectly now, it is a learning process. The first and most important step is to realise that you need a strategy. The second is to start and continue.
How do I define my social media marketing goals?

You need to create a goal and set KPIs depending on the channels you're going to use. But keep in mind that your social media goals still need to align with your digital marketing strategy.
What tools can I use to measure social media marketing results?

The metrics you use depend on the goals and KPIs you've set previously. You can evaluate your reach, click rates, engagement, likes, hashtags and sentiment.