In previous articles we have discussed the dangers of single-channel dependency and that a single marketing channel strategy is just wrong. But, how do you break this dependency? Leaving your comfort zone can be scary. However, failing to reach your goals is scarier, so let's look at how to break that dependency.
There is one golden rule that always applies: No matter what you want to change, start with your mind. You have to be able to see things from a new perspective. In this case, it could be multi-, omni- or cross-channel. Once you have identified the relevant channels to succeed in your marketing strategy, everything will start to make sense.
The path to a serious in-house marketing approach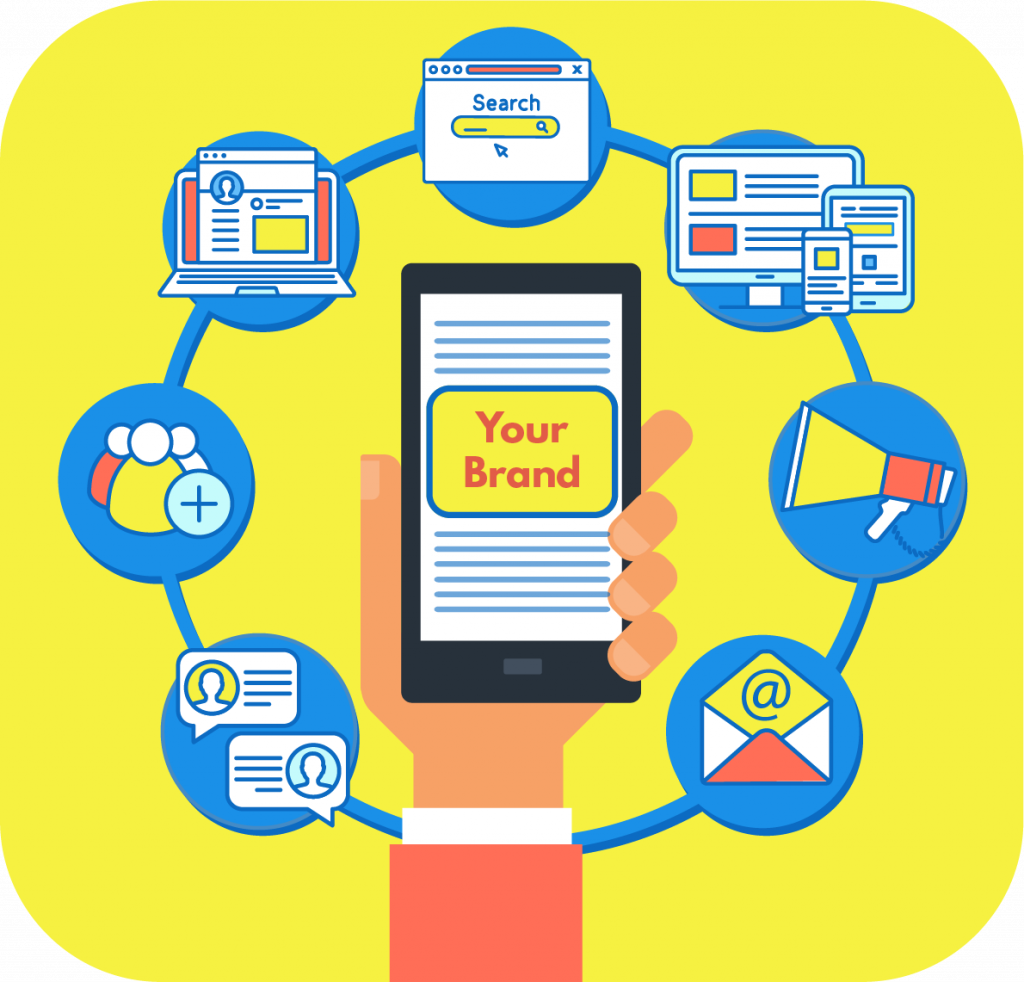 From creating interest to finally acquiring a client, the stages of the journey are many. Not just for your potential new customer, but also for you. It's important to take them by the hand and  accompany them all through the process. That means being present on the many channels involved. 
In other words, your strategy and funnel should cover the whole customer journey. It is one process with multiple stages that happen across different channels. This is why you should avoid creating isolated funnels managed by external partners. That will only lead to losing data and creating confusion.
Different marketing channel, different function
Each channel in your strategy should be useful to communicate with your audience. They are relevant at different moments of the journey so each one should also have a different goal and produce different results. Whereas SEM, for instance, is useful to connect search and results or demand and supply, social media channels are incredibly effective at generating interest.
Different channels with different goals also require different strategies, so planning and optimization have to be adapted without losing perspective. Missing the big picture means missing the overall strategy to which every channel contributes in different ways, at different times or stages. 
Walk away from last-click approaches. They represent only the final stage of a complex process where every single channel adds something important to it. From a last-click attribution perspective, channels that create interest would be totally irrelevant. However, they are actually key for the conversion to happen. Interest and necessity are linked and sometimes lines are blurry. It is important to implement strategies that help us evaluate each channel's contribution from a fair point of view.
The key to success

The most important point of all: be patient. The only way to understand what your brand or product needs is to put your strategy into action while always keeping costs under control. If you fail, try again. There is no such thing as total success from the start. It's a process. You can't avoid failure, but you can learn from it.
What strategy should I use for each channel?

You should establish a goal for each channel and different methods to perform your strategy and reach your objectives. It's also very important to evaluate your results.
What are some tips for breaking the single-channel dependency?

Working on different channels at the same time can be overwhelming, so the best tips we can give are: be patient and stay organized!