I'm sure you've seen a lot of content about how to promote your products and how to increase sales during this holiday season. However, people rarely talk about the possible drawbacks that businesses face, like product returns or shipping issues.
Product returns are, in fact, one of the biggest problems in the e-commerce world. Around 30% of purchases made online are returned and this can cause a big amount of losses for retailers, in particular $550 billion in 2020 according to Statista.
That's why, retailers are pressured to take certain actions to minimize the impact of these returns in their businesses. But what is the best way to do it?
First, let's talk about the main reasons why people decide to return already-purchased products. Read ahead!
Why do customers return their products?
It's important to understand the reasoning behind why people tend to return products. Research conducted by Barclaycard in 2019 extracted important insights about what they call "serial returners":
Retailers had seen an increase of product returns in the previous two years.
29% of customers are ordering more items, knowing that they are going to return the majority of them.
Customers often return items that they've already used.
14% of consumers have been penalized for these kinds of behaviors, but "serial returners" keep increasing. In particular, these users are millenials and have been penalized for returning too many items or returning them after the set deadline, as well as returning products that have been used or that they don't have the correct packaging/label.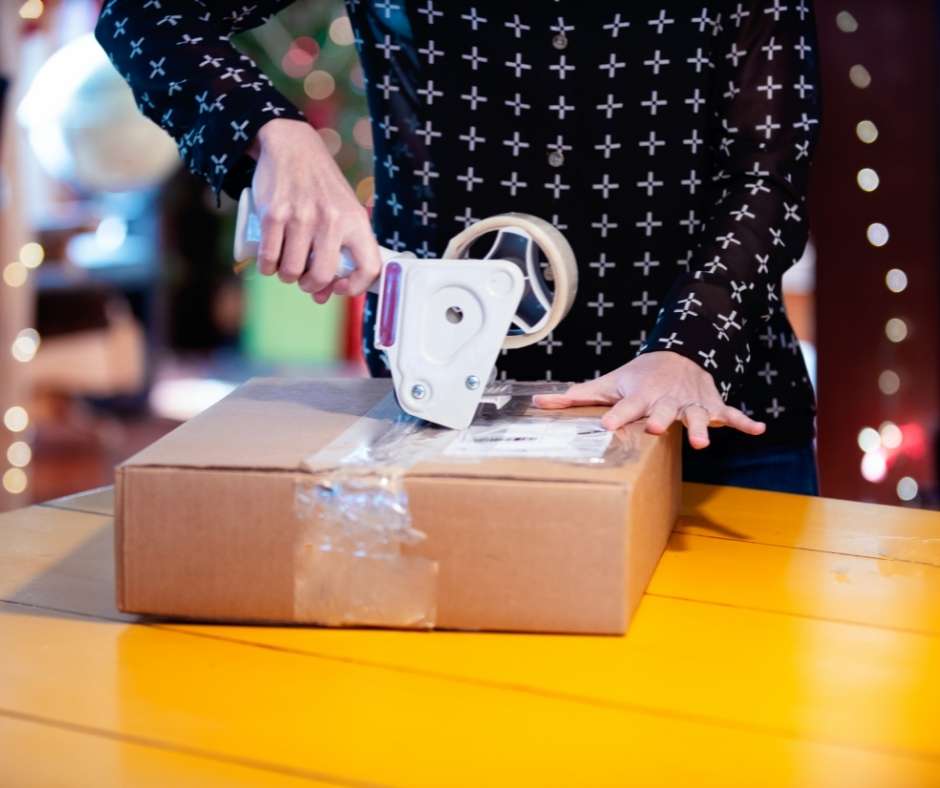 The apparel industry is specially affected by product returns. Clothing items make up 88% of the returns produced in the US during the past year, followed by shoes and electronics.
However, the reason behind products are returned can be a bit different if we are talking about in-store purchases or online purchases.
Online purchases
When we talk about the online world, the reasons most goods are returned are because:
The products delivered are damaged.
The item doesn't match the characteristics listed in the web description.
Customers end up not liking the products they've purchased (i.e: gifts, products not fitting, etc).
Customers have purchased several goods online with the intention of comparing products and returning the ones they don't like. This is often due to the unavailability of testing the product in real life.
The product arrived too late and is no longer needed.
The online store has shipped the wrong item.
Customers have ordered the wrong product by accident.
The client is a victim of online customer fraud.
In-store purchases
On the other hand, physical stores also deal with product returns, but the reasons, although similar, can be slightly different:
The product doesn't fit the customer or doesn't work. It mostly happens in the apparel industry but also with clothing and electronic accessories.
Customers found the same or a similar product with a better price elsewhere.
The customer doesn't need the item anymore.
The item is a gift and the recipient wants to change or return it.
The return is a product of post-shopping remorse, often due to impulsive buying.
There are a lot of different reasons behind product returns. And with so many reasons, there are also many solutions you can apply to deal with this situation.
6 ways to minimize product returns
Preventive product return solutions
1. Write detailed product descriptions
In e-commerce, having a well written and informative product description is a must. This allows people to understand your product, its characteristics and set the right expectation for the item. In short, having a detailed description will let consumers know exactly what they are going to purchase and will help you prevent product returns.
A product description must feature the following: descriptive characteristics (measures, color, materials), key features and main benefits. You can also include a guide on how to use it and other information that you consider essential for the functionality of the product.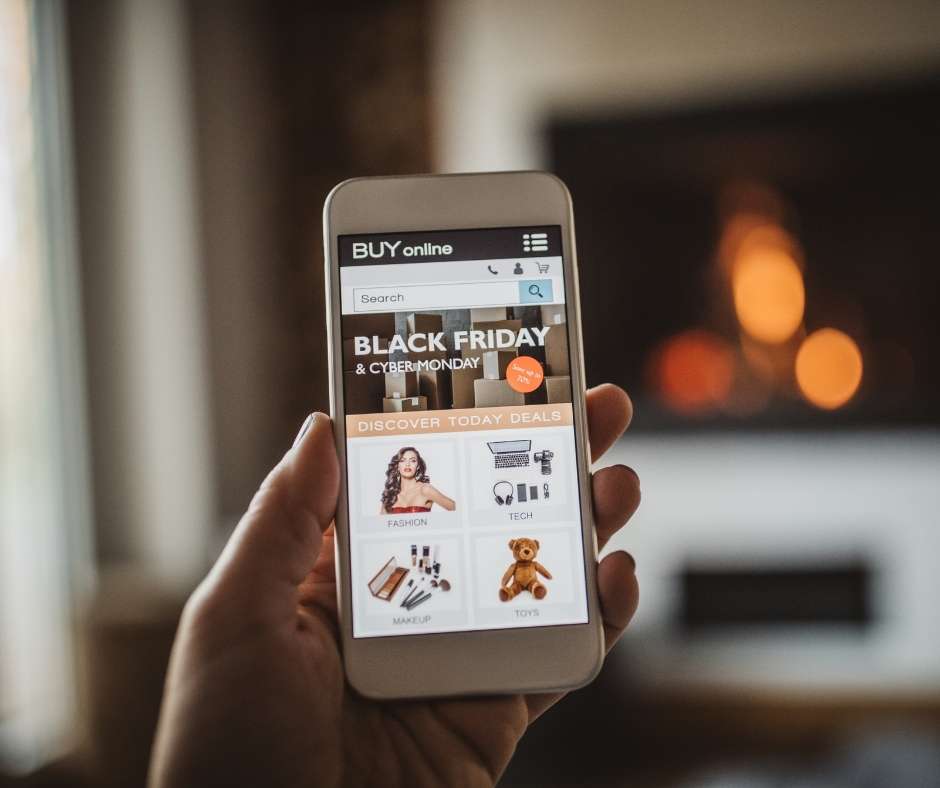 2. Make sure you showcase well your product
For customers, one of the downsides of shopping online is the lack of possibility to see and test the product in real life. This can lead people to create wrong expectations for the product, ultimately returning the item when it doesn't match these expectations, or, in a more extreme situation, not even purchasing the product at all.
For this reason, one way to prevent this is by including high quality videos and images that showcase the characteristics and features of your products from different angles, including using VR technology and 360º photography. Having user generated content like photos and reviews can also improve the rate of product returns.
Apart from minimizing the effects of product returns, having these photos and videos will provide your brand an image of high quality and professionality.
3. Create a transparent return policy
Having a clear and obvious return policy can be a deciding factor when purchasing a product. A survey conducted by Power Reviews related to product returns in retail revealed that 79% of consumers consider free returns as the most important thing when shopping online, and 48% prefer to return the product they bought online in physical stores.
That's why you need to make sure your return policy is clear and well explained so consumers have no questions or doubts about any of the steps of the return process and know what they can and cannot do in this situation. Not only that, but your product return policy must also be simple so consumers can follow the process with no issues.
4. Create size charts and FAQs
As we explained before, one of the main reasons for product returns is because the item doesn't fit. Whether it's a clothing piece or an accessory, many times choosing the right size can be a gamble.
Creating a size chart for the product can help you prevent this issue. Size charts allow consumers to check if a product fits them or not. Make sure you put the correct measurements and also create a detailed measuring chart so people learn if the product is the right fit for them.
Corrective product return solutions
5. Turn product returns into exchanges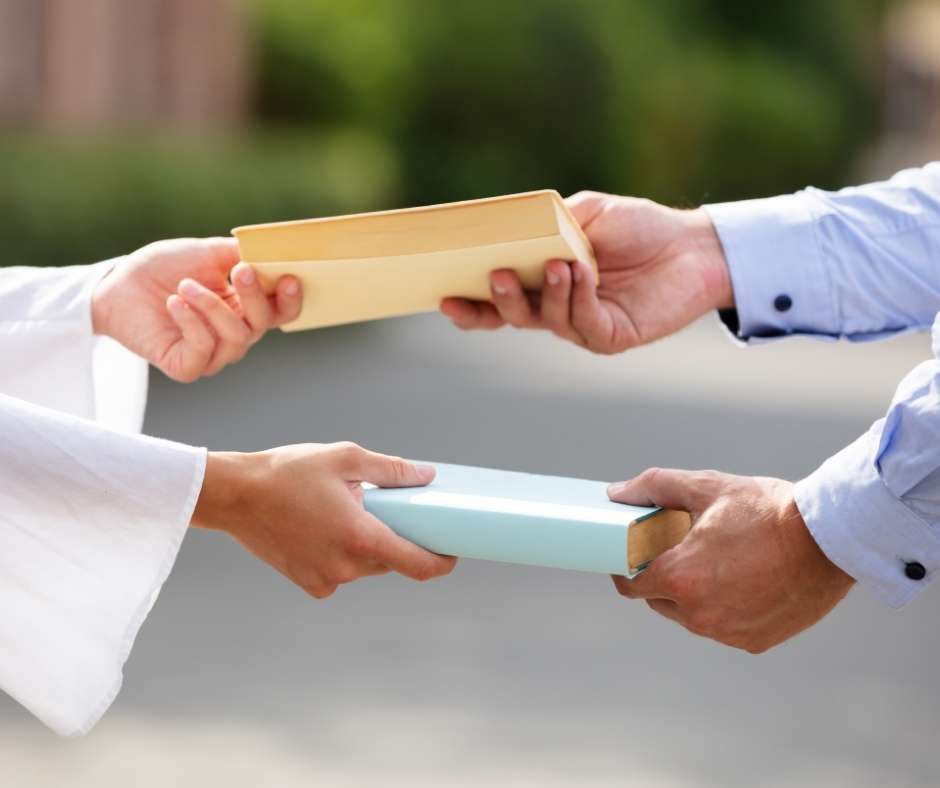 In the commerce world, a return is a loss for businesses. That's why it's important to try and convert this loss into an opportunity. How? Turning a return into a product exchange.
One way to achieve this is by recommending the customer other products or a variation of the same item as an alternative to the one they've returned. Some people will ignore that, but many will appreciate the effort and will consider purchasing the new product.
Another way of boosting exchanges is by giving incentives to encourage this option, like offering loyalty points or having a simple and easy-to-follow exchange process compared to product returns.
6. Penalize serial returners and fraudulent clients
Product returns mean serious losses for businesses, and, many times, this is due to fraudulent customers.
Thanks to third-party tools, now you can track serial or fraudulent customers and blacklist them from your site. However, you must be careful and be sure that you're dealing with a fraudulent customer before taking any action or you may blacklist a real customer.
Other options are charging for refunds or having a reversal loyalty point system for product returns. If you own a reward or a loyalty program and you've rewarded your customers with points for their purchase, you can opt to penalize them by taking back the points you've provided them when they purchased the ítem.
Product returns are always part of the sales process, especially after the holiday shopping season, it's completely unavoidable. But with the right return strategy, you can definitely minimize their impact.
What are the reasons why customers return products?

The most common reasons why people return products that they have already purchased are because the products don't fit the customer, the item is broken or damaged, customers want to compare products and are planning to return the ones that they don't like or there have been issues in the shipping process.
How can you prevent people from returning your products?

In order to minimize the effects of product returns before it happens, you need to make sure that customers have all the information they need before making the purchase. For instance, having a detailed description of the product, as well as the high quality images and videos of it and having a clear and simple return policy.