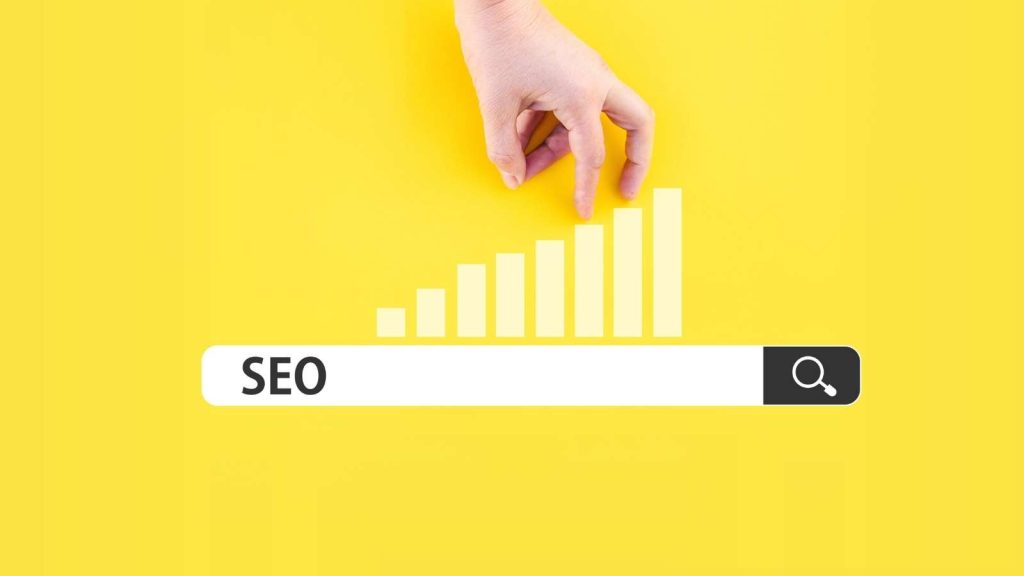 SEO is one of the most important aspects of any business wanting to increase its digital presence. However, due to the current fierce competition, it's hard to see clear results if a SEO strategy is not well planned and implemented.
SEO as a long-term investment
There's a reason why brands invest heavily in SEO. It's a long-term plan that can hugely benefit your business in terms of branding and visibility.
However, it involves many different marketing aspects, such as content, tech and analytics – which can be challenging to coordinate. This is why SEO is a discipline that calls for full attention. It requires a dedicated budget and a good dose of patience in order to be successful. After all, no keywords can magically take you to the top of the search engines without a fully committed team behind the scenes.
The power of keywords
As you probably already know, keywords are the heart of SEO. Therefore, understanding and knowing how to work with them is crucial.
If you are an established brand, it's probably safe to say that you are working with hundreds of keywords that you need to monitor constantly. For instance, an online shop can have long-tail keywords that target specific catalog products such as shoes, jeans or t-shirts. A travel company, meanwhile, can use keywords for destinations such as Tokyo, London or Ghana.
These keywords have to match your audience's search intent, which is why focusing only on the top keywords that identify your brand goal and activity – "clothes" or "travel operator" – can be a wrong move. They may bring traffic to your site and be on target, but they not be really competitive since they're probably used by other brands, too.
In order to be successful, you need to monitor the activity, analyze the results and take action against potential issues.
Using data visualization for your strategy
Working with hundreds of keywords can be really challenging and time-consuming if you only work with excel files – something that most agencies still do.
For this reason, it's crucial to use specific tools that gather and display all the data from different sources, such as your own search console, page speed or tech results in order to see your results more clearly and extract insights.
These tools will allow you to filter and segment the data according to your own goals and strategies, guiding you in the right direction.
In fact, having a strategy is incredibly important because you will work with abundant data and you will need to try multiple segments at the same time in order to see some success.
Contextualizing the data
To put this into perspective, let's take the example of a tour operator that is already dominant in the luxury segment. Their top-performing keywords are those that refer to the destinations they operate in.
Our main goal here is to maintain the top positions and good performance while improving rankings with new keywords related to long-term luxury destinations that the business isn't currently covering. After all, the main difference between this company and most travel operators is the luxury quality of their trips, which clearly determines the search. In this case, we decided to divide the keywords into "luxury" and "non-luxury" categories.
However, since the "luxury" category is already very segmented and targeted, these keywords have very limited traffic and they don't drive a lot of volume. Thus, in order to improve the performance and expand coverage, we need to come up with other strategies with new semantic related keywords such as "unique x", "exclusive x" or "the best x."
Finding the right balance
This is not as simple as it seems. You can't just add new terms and move on to the next thing. Adding new keywords ultimately requires creating new content, using url definition, meta tags and analytics tools to visualize the strategy and constantly monitor the results obtained.
The combination of these aspects will help drive more quality traffic to the website, which will improve SEO and, therefore, generate more leads.
Repeating this process for all the destination keywords that the company has is an incredibly time-consuming job – impossible for a single person to perform in an Excel file.
The key is to find the right balance between creating volume and targeting your audience, which is a fine line that can be difficult to manage. Thinking strategically and finding harmony between long-tail (e.g. luxury destination) and medium-tail keywords (e.g. best destination) is the best way to improve your SEO in the long run and to identify the clicks that really matter.
Wantto know more about SEO keyords? Check out our other article.
Which keywords are the best for SEO?

The keywords you choose should be relevant and specific to your business. Using a large list of generic keywords is not longer effective. Instead, focusing on specific and high quality keywords will give you a boost of traffic to your site.
How does data visualization work for SEO?

Data visualization can provide multiple benefits to your SEO strategy. You can divide your data into categories and create graphs that help you understand your results and generate insights for future strategies.