Designing a 1-click purchase flow seems to be a very basic thing. However, when Amazon first implemented this idea the rules of the game changed forever. Amazon's philosophy was to focus on the customer, not on the website. Easier said than done. "Focusing on the customer" ultimately means knowing the people who buy your products or services, right? That's why customer accounts are essential to the 1-click purchase. In other words: there cannot be a 1-click purchase flow without knowing your customer.
What are customer accounts?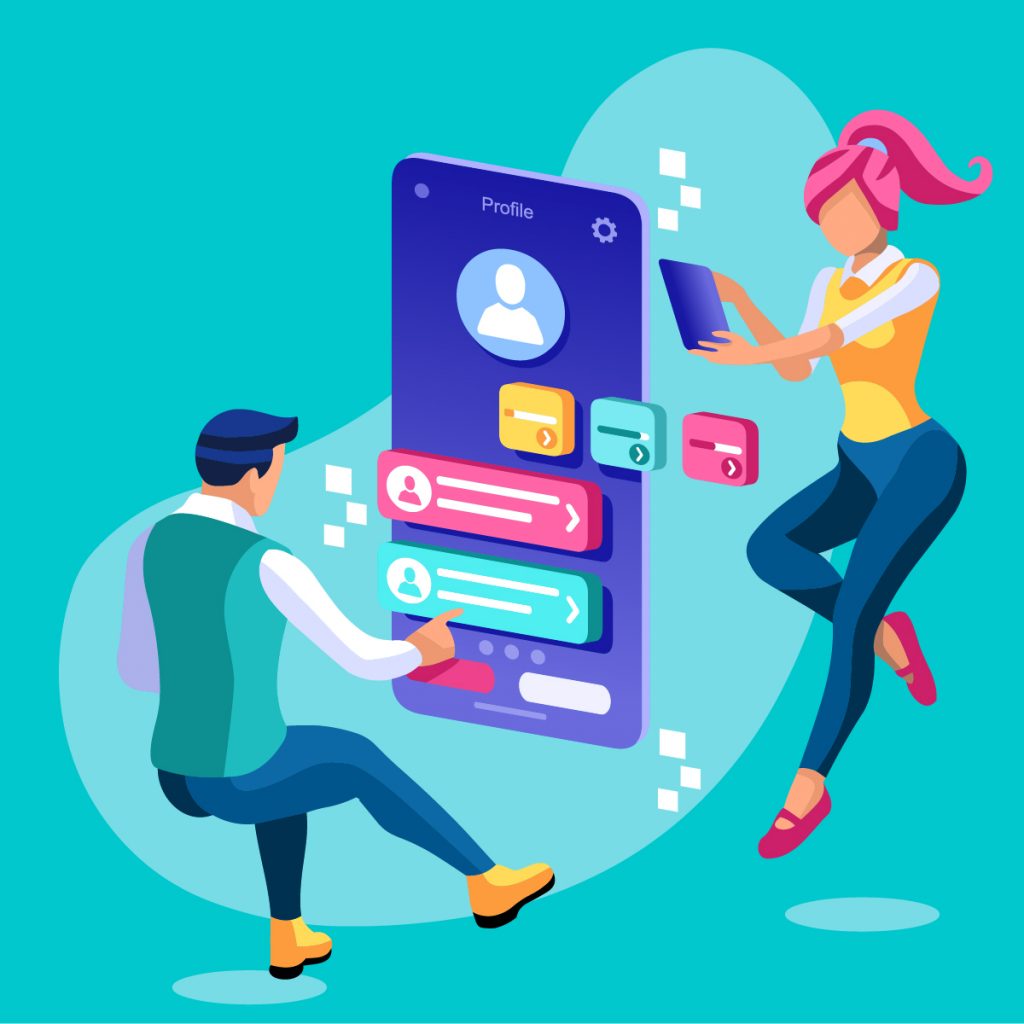 Have you ever heard about customer profiles? They are "types" created to represent the users of a product or service. Also, they are essential to make customer-focused decisions without confusing the scope of the project with personal opinion or losing focus on what really matters. Customer profiles differ from a buyer persona in that it is not a fictional representation, but a real profile.
However, it's not about just understanding what products or services your customers would buy or how they would use them anymore. Nowadays, e-commerce businesses have access to very specific data. That would involve: name, address, credit card, products that this person has bought, rates, reviews, opinion, etc. From the login name and password to the latest published opinion, everything is part of the customer account.
The customer account is the space where customers can see their own history, keep track of their orders and activity and save their data for future purchases. It is key for online stores to improve customer experience by simplifying processes and to work on customer profiling to improve marketing and sales strategies.
Segmentation leads to personalization
Knowing what your customers want, how they interact with your products or services is important. Also, having a good idea of the demographics allows for a better targeting definition. A better understanding of the different groups of people within your customers list and site's visitors leads to more accuracy. This makes it possible for companies to adapt their strategies to their customers and to individualize them.
In other words: segmentation is the first step towards personalization. Now, whenever we want to buy a product, the first thing that we see it's usually a reminder that we can log-in on our account. Every e-commerce site or app we use fairly often is going to ask us for our login credentials.

Why? (Let's try to walk on the customers shoes, ok? Just for a second!) Don't they have enough knowing that there is a specific cluster of people who really love sci-fi books, or warm wool blankets???
Well, dear customer, if you really want for your shopping experience to be as easy as possible (and, let's not lie about it, YOU DO), then no. Group segmentation is not enough. It is practical and helps companies adjust their strategy, but it's not enough for you to buy that thing that you want so much right now, immediately, in just one click.
Customer accounts or the key to the 1-click purchase

So here we are. This is exactly want you wanted to read. In order for the 1-click purchase to happen, you have to be able to know:
Full name
Delivery address and billing address
Phone number in case there is any issue with the delivery
Payment method (PayPal ID, credit card number…)
At least that. But if you want to get the most out of that click, then you might also want to be able to:
Remind customers that they left something in the cart last time
Let them know that there are other similar products they might be interested in
So, you need to know history and opinions, meaning you have to be able to identify customers individually. There is basically no way for the 1-click purchase to happen without creating a customer account.
Add to cart or buy now?
A very important thing to remember is this: 1-click purchase makes everything easier, but you still need a cart. Yep. You do. Also a "guest option" in case people don't wish to create an account now.
Having a cart allows you to know what people are thinking about buying. Because they need it or because they want it. It does not matter. The fact is that the cart gives you additional information.
Without a cart, there's no cart to abandon, ok. Goal reached?! There's no cart to build either!!!!! No cross-sell or upsell opportunity. And, which is more important, no way to test one-click to measure how much instant purchase cannibalizes from standard checkout.
So, work on a smooth 1 click purchase. Remind your customers to update their information. Also, send them newsletters frequently to let them know that you have something that they want. But, as much as you focus on improving 1-click purchase, don't forget to give your customers the option to add items to the cart.