If you are planning to build an e-commerce site for your business, it's equally important to know what NOT to do! Creating an e-commerce website is not a smooth process with multiple considerations, for example, whether you're building your site from scratch, how to handle UX design, your sales and marketing strategy, and logistics – among many others.
It certainly helps to know the most common mistakes and how to avoid them as you create the perfect e-commerce strategy for your business.
1. Not having your business and branding strategy in place
Before building your online store, choosing platforms or creating any content, you need to know what your mission, vision, brand goals and target audience(s) are beforehand. This is essential because your online store needs to reflect what you stand for and it needs to address the right people.
Knowing all this information, along with a deep understanding of the products or services you want to sell, will make it easier for you to design your e-commerce platform and create a more accurate sales and marketing strategy.
The following aspect especially can negatively affect your business strategy:
No research
Starting a new project with no background information is a fatal mistake.
In the e-commerce world, research is important to know what your competitors are doing, what the right pricing is for your products or how the public perceives your brand. Without any of this information, you will most likely dive into a project and make mistakes that will be costly and time-consuming to fix later – if they don't actually ruin your offer from the very beginning.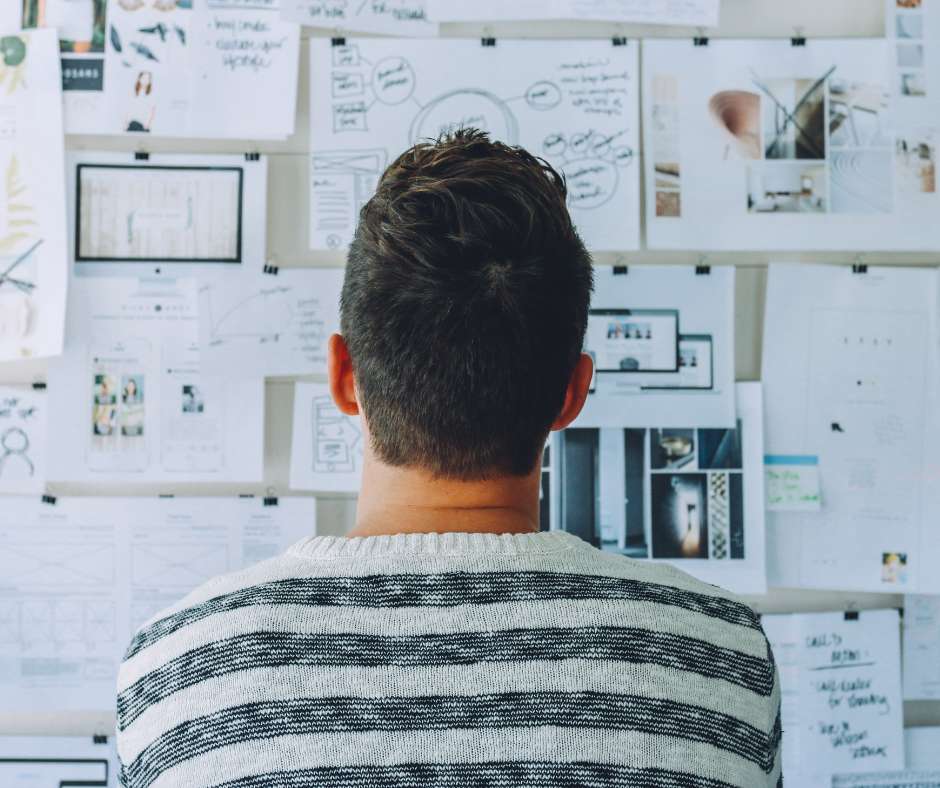 2. Providing a poor user experience
There are many user experience (UX) mistakes that can be fatal in e-commerce sites. For example . . .
No mobile optimization
Did you know that over half of global website traffic now comes from mobile devices? This means that not making your website mobile-friendly would be a terrible mistake. You would potentially lose half of your traffic, which obviously translates into fewer sales and, of course, less revenue. Moreover, mobile optimization affects rankings in Google's search engine, so neglecting it could also result in worse results in that aspect.
Slow page speed
Although this aspect is also related to SEO, page speed is a factor intrinsically related to UX design. If your site takes a lot of time to load, it will annoy consumers and will turn them off from your e-commerce store, probably opting to visit the online stores of your competitors instead.
Lack of filters, descriptions and images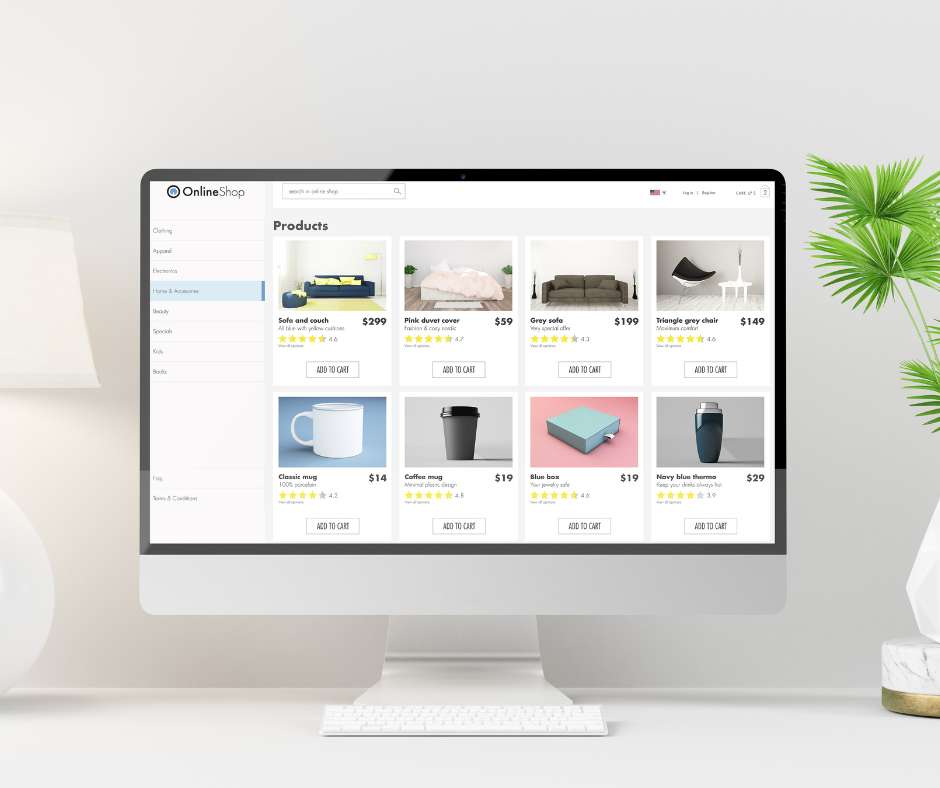 Good navigability is essential in order to provide a good online experience for your customers. Things like being able to filter results, having detailed descriptions, informative and visually appealing images and good previews of your stock are crucial to efficiently inform your target audience about your products and services.
No CTAs
One of the most fatal mistakes is not having any calls to action (CTA) on your website or app. CTAs are typically buttons or other prompts that lead consumers to wherever you want them to go on your e-commerce site, such as the shopping cart, the email subscription service or the checkout process. Without them, consumers may feel lost and not know how to navigate the site properly.
3. Difficult checkout process
An effective checkout process is one of the most critical stages in the customer journey of an e-commerce business, so making it excessively complicated for consumers is definitely a no-go.
The checkout process includes the shopping cart review, billing and shipping information input, shipping options, order preview, payment and payment confirmation. With so many different stages, this can sometimes be overwhelming to consumers and cause them to abandon their carts without completing the purchase. Streamlining this process will encourage customers to finish the task by removing all potential obstacles.
Lack of shipping options
Consumers' expectations are growing constantly, so businesses and marketers need to work hard to meet them. Free shipping, for instance, has become a must in many e-commerce stores. According to coupon company SaveMyCent, 90% of consumers would shop more online if this option was more available.
Diverse options and methods can help businesses attract more customers. This could mean same-day or two-day delivery options, the ability to ship products to another person, or buy online and collect in-store and vice versa, etc.
4. Poor logistics management
The e-commerce experience is not only online, of course. The digital part of the process is often the first part, but then the product may have to be delivered.
Aspects such as the lack of smooth collaboration with your warehouse, poor process, poor packaging, and not being able to track your shipments or scale your activity during specific traffic spikes create the perfect cocktail for a disaster in the management of logistics.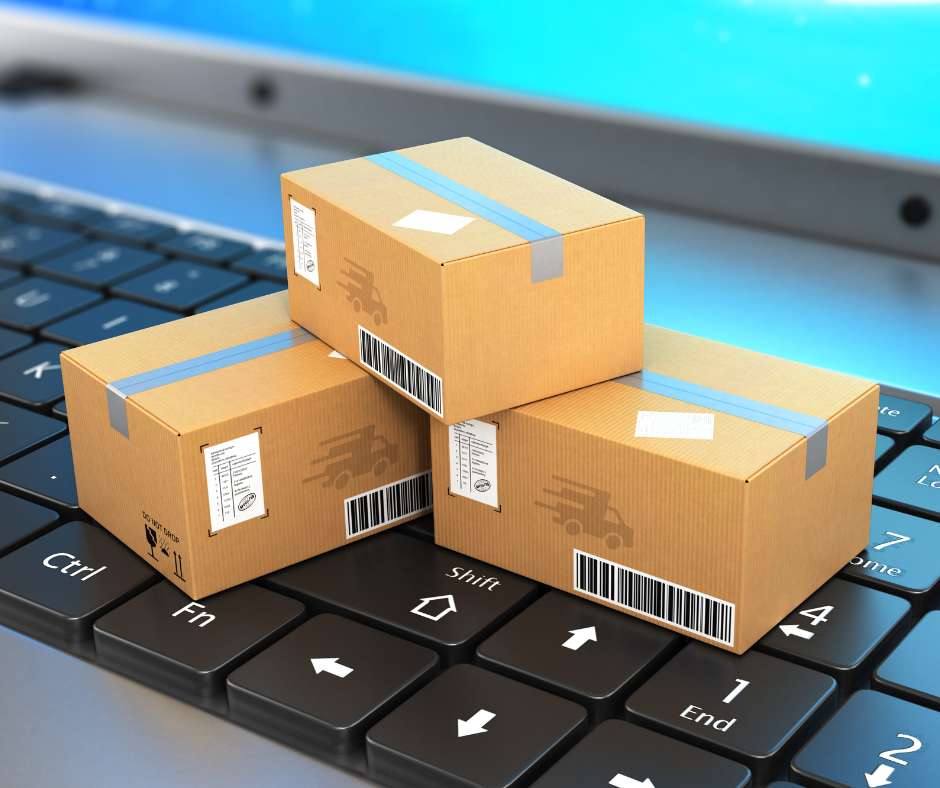 5. Lackluster customer service
Last but not least, another common mistake is not having an adequate customer service structure for your e-commerce site.
High-quality customer service can be a deciding factor for consumers to shop in your store. This means having a useful FAQs page, responding to queries quickly and satisfactorily, being transparent, and having a proactive and willing attitude to help people resolve their inquiries.
This is not only a great way to retain current customers, but also to attract new ones. Word of mouth is a powerful tool. People like to share their experiences of excellent customer service (and also poor scustomer service!).
Avoiding these deadly mistakes is going to make a big difference when you start working on your e-commerce project. Perhaps you havealready discovered this the hard way.
Why is research important in e-commerce?

Doing research into what it takes to create and manage an e-commerce site, as well as researching your competitors and your audience, will allow you to understand best practices in your industry, pricing and brand perception, among other things.
Does customer service affect the perception of your e-commerce site?

Definitely! Customer service can be a deciding factor for consumers when they decide whether to shop in your online store or not. Thus, it's not only important to retain customers, but also to obtain new ones.