Easter is an excellent opportunity for businesses to implement new campaigns and launch new offers and promotions. Like most public holidays, it is a great chance to maximize sales and conversions for your business. But if you need a little help, here are our top 3 marketing tips to boost your Easter sales.
Give your newsletters a touch of Easter
People are already used to receiving a lot of newsletters. Make sure that you catch their attention with some Easter-themed icons and images. Great design can always be adapted to special occasions and it's an awesome way to remind your customers that a new shopping season is here. If you really want to maintain coherence across platforms and devices, "decorate" your website, too.
Most CMS and ecommerce platforms have already made dozens of templates available for every major event, so a lack of creativity is not an excuse!
Work on seasonal storytelling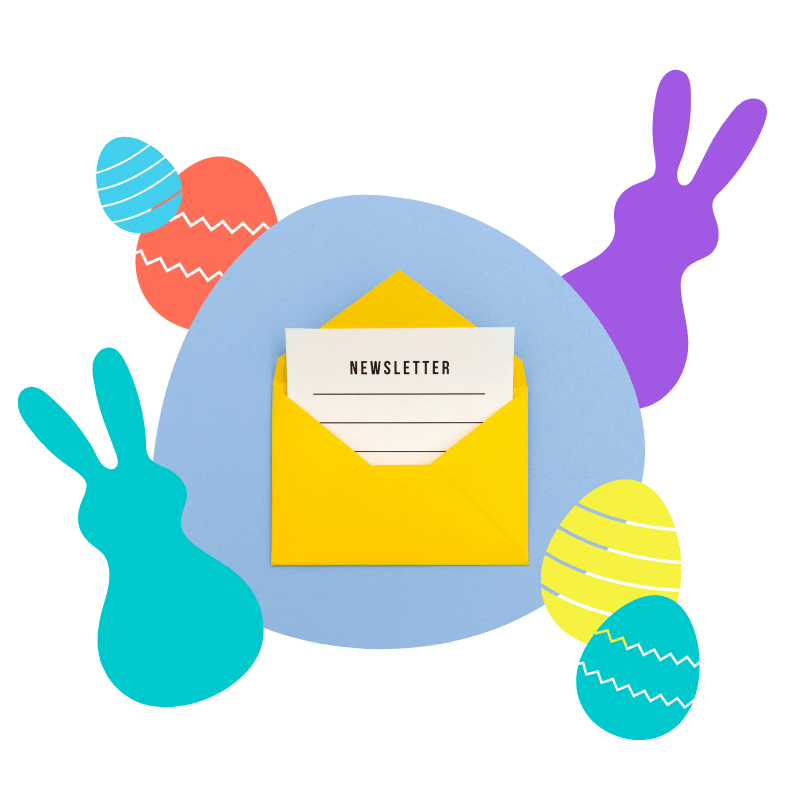 In a social, permanently connected world, there is no need to remind anyone to get their social media in the mix, right? However, there are many different ways to do it and the best one is by leveraging storytelling
Posts that fit the look and feel of your website and newsletter are awesome. But, when it comes to social formats, stories are the real deal. Because of their interactive component, they are a really great opportunity for you to connect with your customers in a more personal way.
If you are planning to offer specific Easter deals or discounts, then stories can help you highlight the one-time, seasonal aspect of the offer by urging people to act during the 24 hours that the story is live. You can also share sneak peeks of the deals to trigger curiosity.
Leverage paid ads
Instagram, Facebook, Twitter, and LinkedIn are the social platforms where people spend most of their time. That means that they are also the ideal channels for you to target your audience and send your promotions.
Work on great Easter content and create an aligned campaign with optimistic messages. You can even run multiple ads at the same time and test which ones perform the best to optimize your Easter efforts.
Keep in mind that paid ads, social content, newsletters and your website are not isolated elements, but rather pieces of the same puzzle.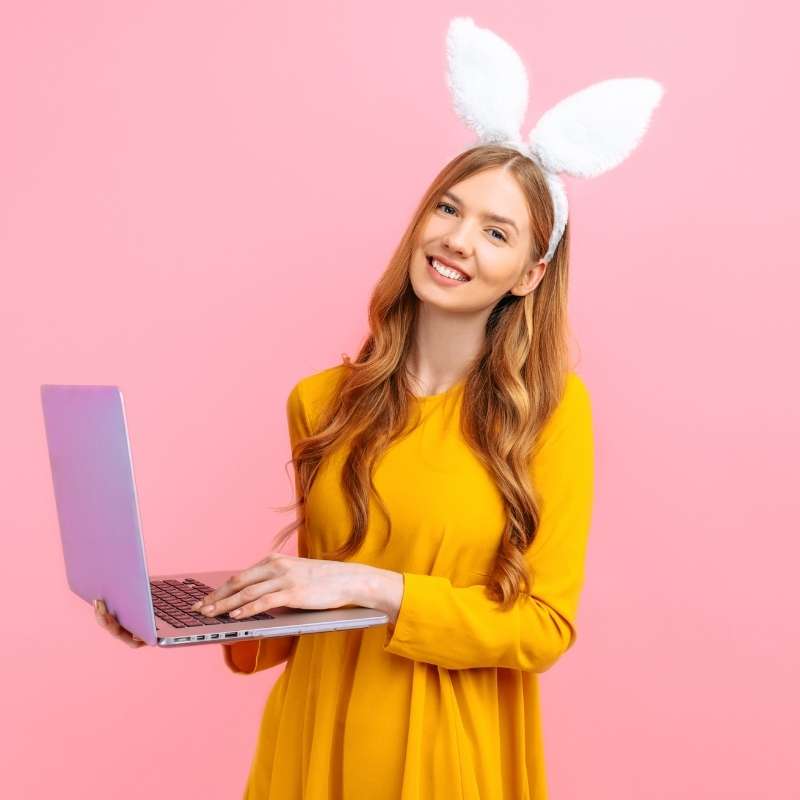 If you are planning seasonal campaigns, you should complete your strategy with landing pages that have been specifically designed for Easter. Make sure the look and feel is consistent with all your media and that the CTA is always very clear. Include the link to those pages within your emails and encourage people to click. Soon you will transform your audience into paying customers!
Want more marketing tips? We're always happy to talk.
What marketing tips are useful for Easter?

Working on seasonal paid campaigns is one if the best ways to boost your income during this time of the year. For that, you need to update your strategy and use Easter-themed content and landing pages and clear CTAs.
How can I optimize my newsletters for Easter?

Adapting your newsletters with a new Easter design is a great option, including icons and images. You can also decorate your website with seasonal images.