How do you know if you're running your marketing campaigns at maximum efficiency and with maximum success? One clue is whether Excel is your main tool for processing the data behind your strategy. If it is, you can be sure that your competitors are outperforming you on data-driven marketing.
Excel is great for some things. You can store, organize and sort data into categories, but using it is a manual process. You have to laboriously add all the data. If the information changes, you have to go back into the docs and update them.
The problem is that customer data is dynamic. It accumulates and changes daily – too fast for a simple Excel document to register all new and different data. The fact is that Excel is not a database and was never intended to be one. Nevertheless, 71% of UK companies still relied on spreadsheets to manage their data according to the results of an FSN survey.
This is why business intelligence (BI) is the smart way to go for detailed and highly responsive data management as a foundation to targeted marketing strategy.
Business intelligence
Business intelligence can be defined as the combination of data, technology, human talent and experience to make efficient, data-driven decisions. Tech features such as detailed analytics and clear, actionable information displays are key to effective BI function. It's not just about having Google Analytics dashboard, but also connecting data from multiple sources and creating outputs that can actually steer strategy.
Or to put it another way, BI helps companies make better decisions based on facts and data rather than on "gut feeling" or intuition about audiences and markets. Often, we think we know the target customer, but the data may reveal different segmentations or buying patterns.
Companies that use data-driven marketing are six times more likely to have an advantage over the competition and increase profitability according to Forbes. The same study showed that 66% of marketing data is used to better focus on targeting offers, messages and content to enhance customer experience.
It comes down to ROI. You're investing time and resources to create campaigns, so this shouldn't be a turn of the roulette wheel – a question of good fortune. It should be a campaign based on known and provable data: things you've already learned (and learn daily) about your audience rather than things you think you know.    
Using data-driven marketing smartly
The first step in data-driven marketing is to get a full and realistic view of your current situation. You probably already know the performance of your social media platforms and you have up-to-date sales figures, but a lot is hidden in your data.
It could be that there are audience segments you haven't fully explored in your marketing so far. There may be buying trends and patterns that appear only over the long term. More importantly, some of your data may actually be out of date and affecting the effectiveness of your marketing. Do you know which data? One way of fine-tuning and augmenting your existing data is to do some user testing to know how your customers are going to react to potential product and services. For example, you may have created some audience personas. Now you have an opportunity to target them and test how well they respond to their messaging. There may be room for improvement.
Another good idea is to test a product prototype that you created based on existing data. The feedback you receive may help you to refine the product or the way you describe it based on actual audience response. This way, the launch will be much more successful and your marketing will be better targeted.
Better data-driven marketing
Having a lot of data and using it well are two different things. Too much data can be confusing. Nobody wants to be faced with a load of complex graphs and numbers when all you really want are the headlines. What are the trends? What can you do in your marketing to use these trends (or reverse them)? How can you create and modify your KPIs?
Not all data is equal. To be truly useful, it has to be very granular and needs to come from every corner of the company. Marketing, CRM, billing, customer service and shipping all have different insights into the customer experience. For this reason, data focused only on marketing spend is a common mistake, presenting a partial view of one department but not of the entire business.
Granular data with clear analysis will help you to understand and plan better. For example, your social media posts may have high reach but low engagement. Which is more valuable to you and why? Or perhaps you're getting a lot of leads from your CRM data but these leads are not being converted – where is the blockage? What can the data tell you?
It's not only about your own data. It makes sense to also analyze what your competitors or other successful companies are doing well. What lessons can you transfer to your own data and campaigns? The answer is in combining all available data in a way that shows you clear ways forward.
Invest in tech
Technology and human talent is ultimately what turns data into information. Otherwise, it will only ever be a raw material. Having the right technology means being able to visualize and chart the key metrics you really care about.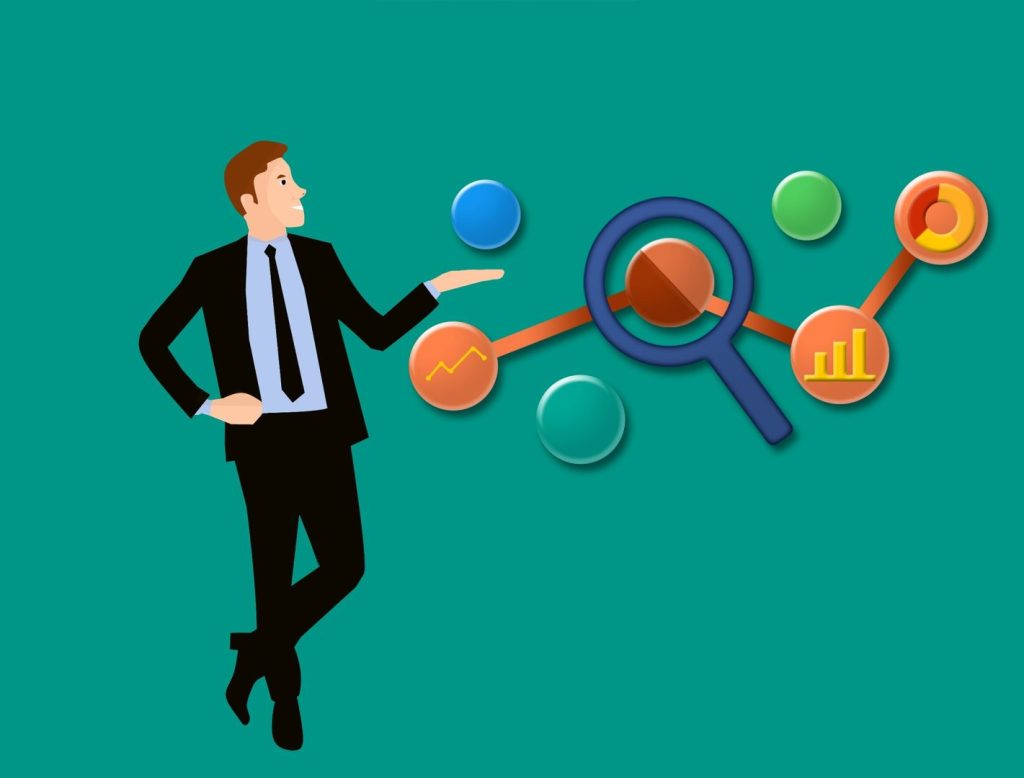 Technology is also crucial to connect different data sources. For example, you want to connect your marketing spend with your sales and returns. You want to connect your email marketing and SEO with your paid data to view all channels in one place.
Business intelligence is not rocket science. It is the understanding that data can tell us everything we need to know to run a business effectively and successfully. Essentially, it is a process of translation from the language of raw data to whatever language you need, whether that's marketing or sales or product design.
Read more about data-driven marketing here.