Content is still king in 2021. However, many things changed during this first part of the year. From the way we live, to the things we need. And so, content cannot be the same anymore. But as we all know, it is something extremely adaptable, which is a great advantage in a situation of permanent uncertainty, although it can cause disorientation among marketers and writers. So, just to make sure no one gets lost in a sea of changes, here are the content marketing trends in 2021. Also, a few tips that will always work.
Consumers demand value also in content marketing
For years we have been constantly bombarded with articles, newsletters, podcasts, social posts… The amount of content we have access to on a daily basis is just overwhelming. So, whether we want it or not, we are forced to choose. And we choose VALUE over any other aspect of the content we consume.
Now the question is how brands and organizations can offer valuable content to their audiences. The answer is not that simple. It requires them to research what people want in exchange for their data.
So, here is what you have to ask yourself in order to meet your audience's expectations: Why would consumers want to interact with my brand?
This sometimes means going a step beyond the content you'd normally create. Imagine you want to sell kitchen tools. You probably have published a thousand recipes and tips about how to use or clean those tools, right? But what if you also partnered up with a nutritionist to create balanced weekly menus, for instance? This way you'd be addressing every topic and subtopic related to your business while sharing practical, valuable information with your audience. Also, by expanding the scope of the information, your audience would spend more time consuming your content than the one of your competitors because they won't need to look for related information somewhere else.
People want original content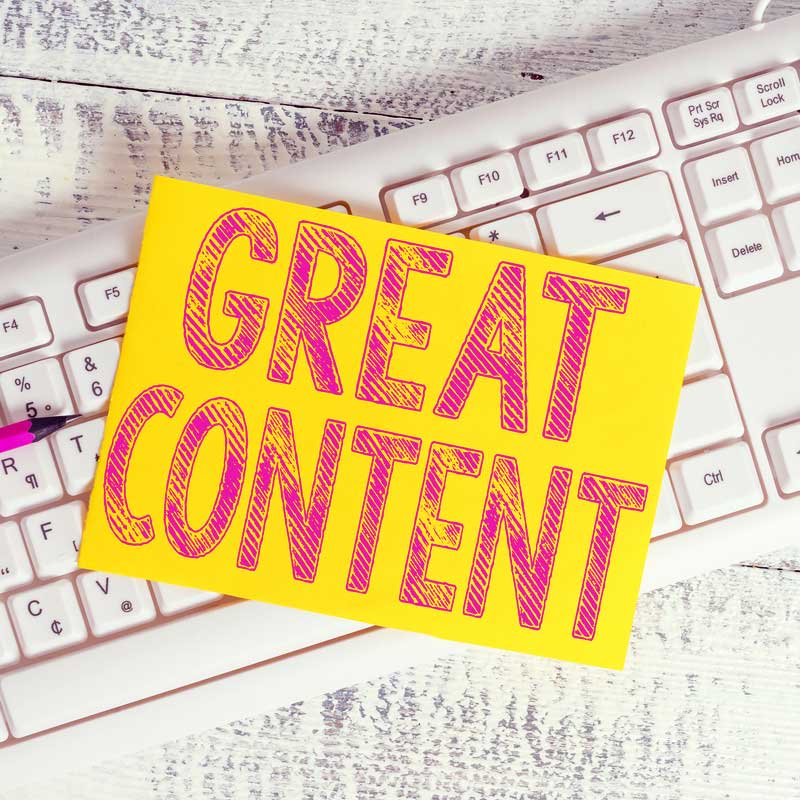 Consumers are tired of reading the same articles over and over again. The environment is saturated and content marketers and influencers tend to address the same "most popular topics". It's time for everyone to find new topics. Also, to do some research and to create original, fresh, entertaining, interesting, valuable content.
Deepening into specific matters is a very good way for brands to have their own voice again. But it will also contribute to the general health of content marketing.
However, things are not as easy as they might seem. Exploring new content requires a good understanding of what people find more relevant. Therefore, the starting point of this new adventure should be asking them what they care about. This means: studies and surveys should be the basis of your further research and content creation.
But what happens to the good old keyword research?
This is a very good question and the answer relates directly to what we've just said. Google will be putting more emphasis on real expertise. This means that link relevancy will continue to decrease. Therefore, authority will not be a question of quantity anymore, but a question of quality.
In other words: those brands and organizations able to create content that explores issues in-depth will end up ranking higher than those with a lot of backlinks but no real content value.
In practice, this translates into creating long articles and keeping working on the topic in other related posts. A solid research and the collaboration of relevant experts will help marketers avoid the risk of writing long, boring, empty articles.
Also, it will facilitate content atomization, which opens the door to repurposing content and creating a whole lot of interesting articles, posts, ebooks, etc.
User experience applies to everything, including content marketing
Another change coming from Google will be the prevalence of user experience over keyword research. So, it's not about finding the best keywords anymore, but about delivering the best possible user experience.
This implies that design and content will strengthen even more. High quality content needs to be displayed on a nice, easy to navigate website. So, UX becomes an even more relevant factor. It cannot be addressed independently from the content creation and the other way around.
And since personalization is extremely important for the user experience, marketers and writers will have to put more effort inn creating tailor-made content. This will also lead to more interactive content, which should boost engagement and become more entertaining too.
So, again, format is key to producing highly engaging content. Therefore, UX should apply to quizzes, videos and every single possible type of content.
The rise of AI and machine-generated content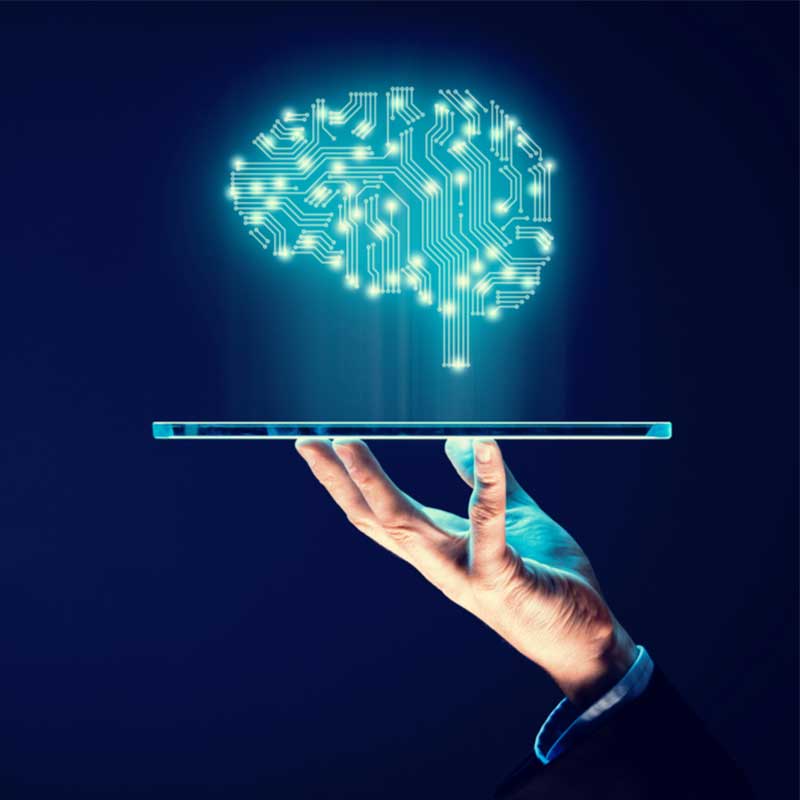 AI is everywhere and it's no wonder that it starts playing an important role in the content environment too. As much as quality is a priority, quantity still matters. Some AIs have proven to be capable of writing good content at scale. However, there is still a long way to go for AIs to reach the quality that for now only humans can deliver.
This does not mean that we should avoid AI, though. Some tools can make our life much easier when it comes to writing newsletters or working on highly optimized ads.
Also, let's not forget that machine learning and artificial intelligence can be both very useful assets when it comes to analyzing content or performing A/B tests.
Want a few tips?
Despite trends and updates there are things that never change and therefore, tips that will always be useful. Here are some. But if you are not there yet, we can also give you a hand with your content strategy.
Define your audience
Your content won't perform well if you don't know your audience so, define your specific audience. What is your audience? Are they following you for your brand value? Or for your content?
Analyse it, then create interesting content for your niche and follow some regular formats (for example, technical news, funny posts…)
Develop a content framework
Know well your audience, define your goals, create your content and measure results.
These steps are all very important, don't forget them and your brand will rock.
Start with a hook
You only have some seconds to attract your audience, so you must engage them with some nice hooks.
Personalize your content
Use graphic images and personalized photos. Your content has to shine or it will get lost in the sea of videos and photos.
Repurpose your content marketing
Some months ago you posted an article about a specific topic. The article is live and you think that you have completely covered this topic. Nothing can be further from the truth.
Repurpose your content, update the article, transform it into a video or infographics, add some useful information.
Leverage the best converting formats
Right now, video content is growing fast. Also Instagram, the most famous photo sharing app, is focusing on videos and entertainment. They want to offer a complete full immersive experience.
Following the popularity of Tik Tok, short videos are some of the most engaging content.
Keep in mind that you only have a few seconds to attract your possible audience, so the first seconds are fundamental to call their attention to your account.
Long videos have their specific target and, if the storytelling is great, they can perform well in some channels, such as YouTube.
Create evergreen content
You can talk about trends but, work also on some evergreen content, something that differentiates your business and make it easy to identify for followers, readers, watchers, customers or clients. Remember to update your content, so that the information you are providing is always useful.
What are the next trends for content marketing?

Some trends for 2021 is to focus on creating original content while expanding the same topics on other publications as it will improve your SEO. Focusing on the user experience is also important, as well as learning about AI and machine generated content.
What are some tips for content marketing?

The best way to leverage your content strategy is to define your audience well, develop a content framework, focus on personalization or create evergreen content.